Report: Mike Shula won't be doing interviews while Panthers are alive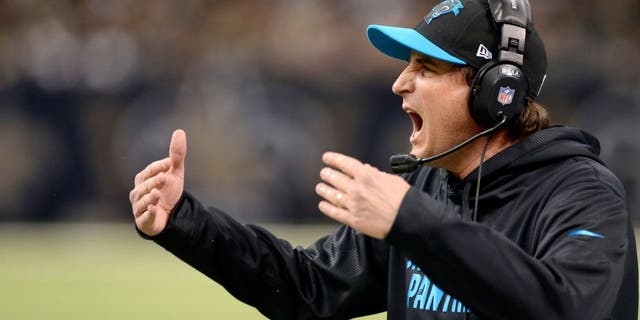 It almost goes without saying that both offensive coordinator Mike Shula and defensive coordinator Sean McDermott of the Carolina Panthers are likely to get quite a bit of interest this offseason .
While both actually may already be seeing the interest come in about the head coaching vacancies for teams across the NFL, Shula was the first to step out and make it known that he won't even take an interview if the Panthers are still playing.
Via Ian Rapoport of NFL.com:
Obviously, you can't help but love the mindset from Shula, as this is one that the entire team seems to have taken on. The Panthers are in full-go mode right now, and after a 15-1 regular season which earned them the No. 1 seed in the NFC, there's no reason to believe this team can't do serious damage in the playoffs.