Report: Mets GM Alderson, agent Boras clash over Harvey's workload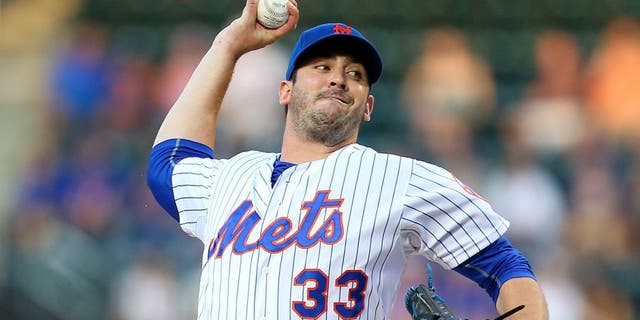 The New York Mets have been crafting ways to manage the workload on Matt Harvey over the final weeks of the season.
How the team is going about it is not enough to satisfy Harvey's agent, Scott Boras, who contends that the Mets are ignoring medical advice in establishing a season innings limit for their ace right-hander.
Boras told Jon Heyman of CBS Sports that New York is pushing Harvey beyond what he claims is a prescribed limit of 180 innings and disagreed with an assessment by Mets general manager Sandy Alderson that the maximum established for Harvey provides for some leeway.
"This is not a club's decision. This is a doctor's decision," Boras said. "Any club that chooses to defy a surgeon's wishes is putting the player in peril. Expert opinion by medical practitioners is not a soft number. There are no soft numbers."
Harvey, who missed all of the 2014 season while recovering from Tommy John surgery, is currently at 166 1/3 innings. The Mets have already skipped one of his starts last month and have said they plan to skip another this month.
Alderson said the team has had a plan all along for Harvey - "We had a soft target, and we really don't expect to go much above it" - and refuted Boras' claims by saying the agent never contacted him about a limit until the end of last month.
"For a guy to say to us on the 29th of August '180 innings and then you're going to shut him down ...' don't call me seven months later and tell me you're pulling the rug out from under me, not after all we've done to protect the player," Alderson told Heyman.
(h/t CBSSports.com)