Report: Matthew Stafford 'looks fine,' not wearing sleeve in warmups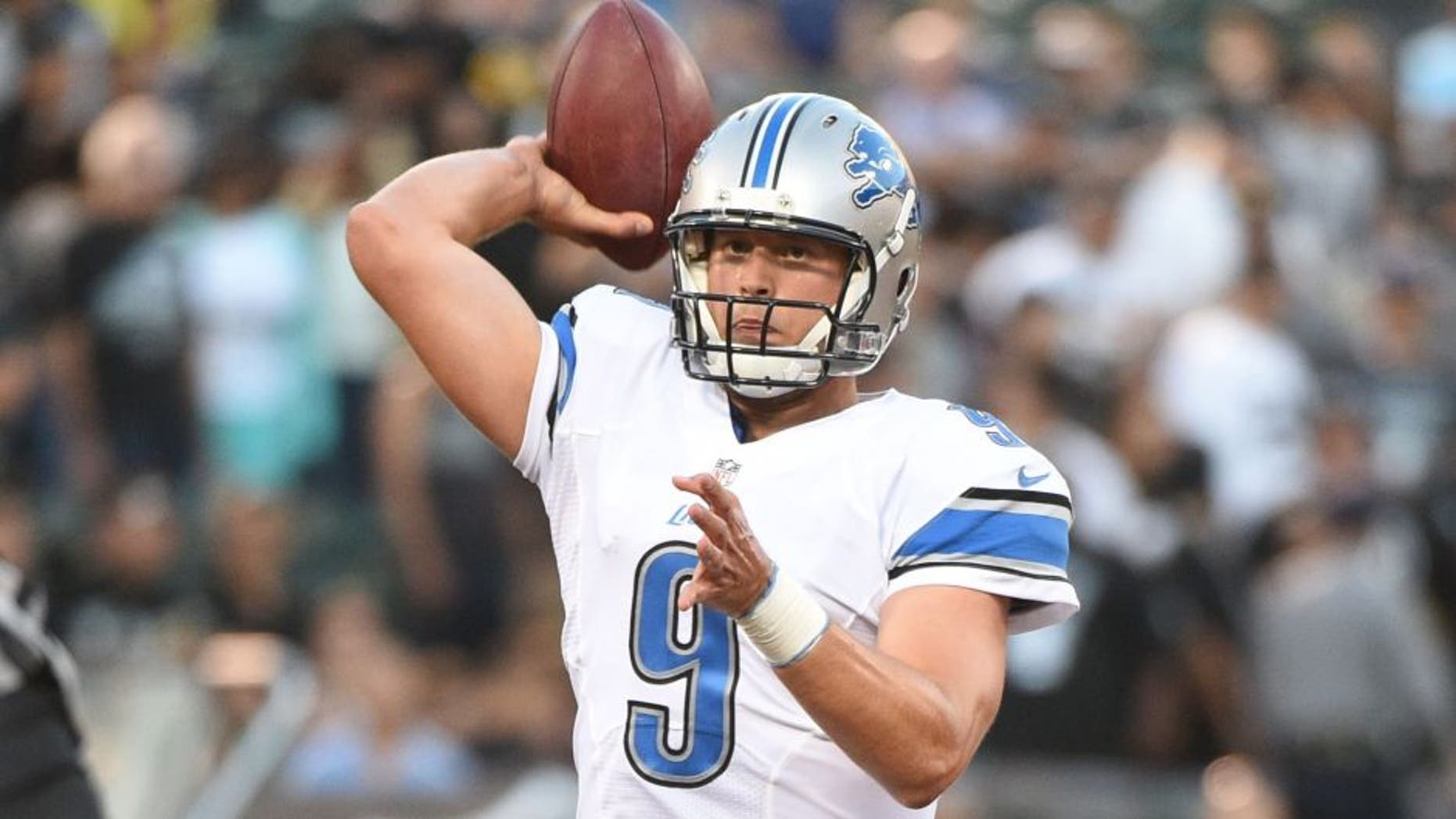 Detroit Lions quarterback Matthew Stafford was dealing with an elbow injury all week, but ESPN's Michael Rothstein reports that he "looks fine" and is not wearing a protective sleeve versus during pre-game warmups.
Stafford threw the ball 30 times last week, completing 19 of his attempts in a losing effort versus the San Diego Chargers. If the 27-year-old's throwing arm is back full strength, he must find a way to get the ball to wide receiver Calvin Johnson against the Minnesota Lions. Megatron only had two catches in Week 1.
Keep careful note of Stafford's arm strength and accuracy on Sunday.
(h/t @mikerothstein)