Report: Martavis Bryant suspended due to multiple failed marijuana tests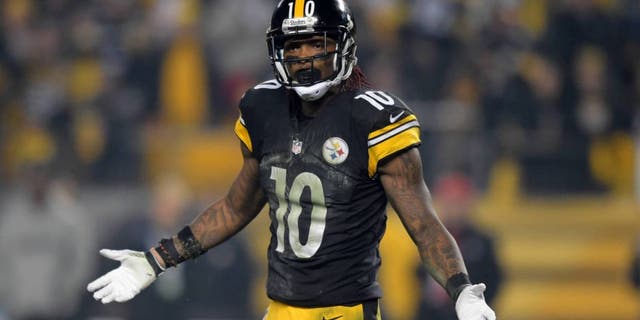 Steelers receiver Martavis Bryant's four-game suspension stems from him failing multiple tests for marijuana, according to a report.
NFL Network's Ian Rapoport reported Thursday night that Bryant's appeal is is currently in the latter stages.
"I'm told that Martavis Bryant is facing this four-game suspension for multiple violations of the NFL's substances of abuse policy," Rapoport said on NFL Network via Steelers Depot. "This is for failing several marijuana tests. He is appealing, but I'm told that they are in the latter stages and Martavis Bryant should find out his fate of whether or not he gets his suspension reduced possibly even this week."
The league relaxed its testing and punishment guidelines for marijuana use last September, but since Bryant is facing a four-game ban, it likely means that he has failed as many as four drug tests since entering the league as a fourth-round pick in 2014, according to Ed Bouchette of the Pittsburgh Post-Gazatte.
Bryant, who emerged as a big-play threat with eight touchdown catches in 10 games during his rookie season, would face a 10-game suspension if he tests positive again. After that, it's a minimum one-year ban.
The Steelers drafted receiver Sammie Coates in the third round of last spring's draft, likely knowing that Bryant was one more slipup away from missing games.
h/t: Steelers Depot