Report: Marlins have eyes on Dodgers' Mattingly as next manager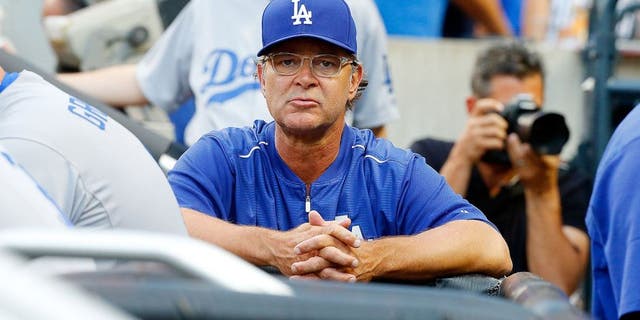 NEWYou can now listen to Fox News articles!
As reports emerge that the Marlins will ask manager Dan Jennings to return to his front-office post as general manager after the season, there's one candidate who is surfacing as the Marlins' next desired manager.
FOX Sports' Ken Rosenthal reported early Tuesday the news of the Marlins' plans, which was succeeded by a CBS Sports report that suggests that Miami is interested in current Los Angeles Dodgers manager Don Mattingly to become its next manager.
According to the report, Marlins owner Jeffrey Loria is particularly fond of Mattingly as he and the team's brass search for an experienced manager.
"Loria, a New Yorker, is said to long be an admirer of Mattingly, and the owner [has] drawn from his own New York experiences before, once hiring Tino Martinez as hitting coach and a couple times previously considering [Bobby] Valentine, the former Mets manager," the report details.
"Mattingly has won praise for his steady hand and up-front approach from Dodgers veterans, but the expectations are sky-high for baseball's first $300-million team, which also happens to be led by a new front office regime this year."
In his five seasons with the Dodgers, Mattingly holds a 428-350 (.550) record with back-to-back NL West division titles.
Nonetheless, the big-spending Dodgers have high expectations, and disappointed last postseason with an early exit in the National League Division Series.
Mattingly is currently under contract with the Dodgers through 2016.
(h/t CBS Sports)