Report: Manziel ticketed in Ohio day of alleged Vegas escapade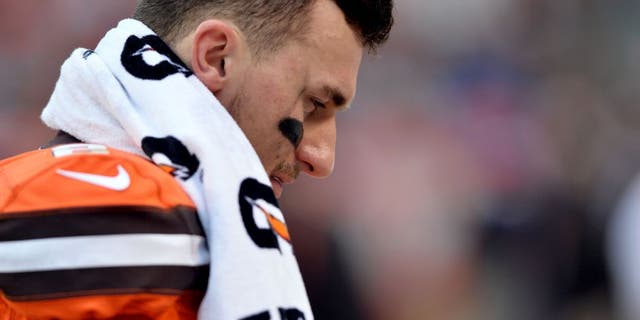 Just when it looked like the Johnny Manziel did-he-or-didn't-he spend the weekend in Las Vegas saga couldn't get any more bizarre, we offer up potentially one epic alibi.
A traffic ticket.
According to multiple reports, Manziel was indeed in the Cleveland area and not in Sin City last Saturday, at least in the morning, and was cited for driving with expired license plates.
Scott Taylor of WOIO-TV in Cleveland posted to Twitter what appears to be the court record showing the citation.
As you can see, Johnny Football can either appear in court on Jan. 21 or pay $125 online to close the case.
Of course, Manziel certainly could have subsequently hopped on an airplane and made it out to Vegas for the reported night of partying in which he partook, reportedly going so far as to wear a disguise and in the process unleash a new wave of Photoshop gold.
Taylor offered up a rebuttal to that point, as well.
Shortly after the Browns' season-ending loss to the Steelers on Sunday, reports surfaced that Manziel was "unreachable" by the team prior to the game. He missed the game while still going through the NFL's concussion protocol.
The reports of the Vegas escapade began surfacing on Twitter on Saturday night.