Report: Manziel stopped by police in Ohio, admits to drinking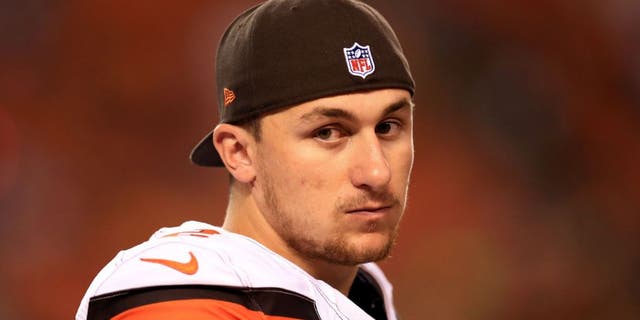 NEWYou can now listen to Fox News articles!
The argument took place between Manziel and his girlfriend, TCU student Colleen Elizabeth Crowley. According to a police report, Manziel and Crowley had been drinking, but were not charged with anything.
The incident began on Monday evening along I-90 in Ohio when a witness saw Manziel's car pass her at high rate of speed and notified police. The witness saw Manziel and Crowley arguing and the latter tried to exit the vehicle.
Manziel's car later stopped in a town called Avon, where a second witness called police after noticing the couple arguing some more. Police stopped Manziel's car and the two admitted that they had been drinking earlier in the day.
Crowley told police that Manziel pushed her head into a window and officers did notice an abrasion on Crowley's arm. However, it was determined that the abrasion happened when Manziel attempted to keep Crowley from getting out of the car while it was in motion.
Police believed the two were not intoxicated enough to where they could be charged with a crime. Crowley also said she didn't want to press charges, so the two were allowed to leave in Manziel's car.