Report: Longtime Twins OF Torii Hunter retiring after 19 seasons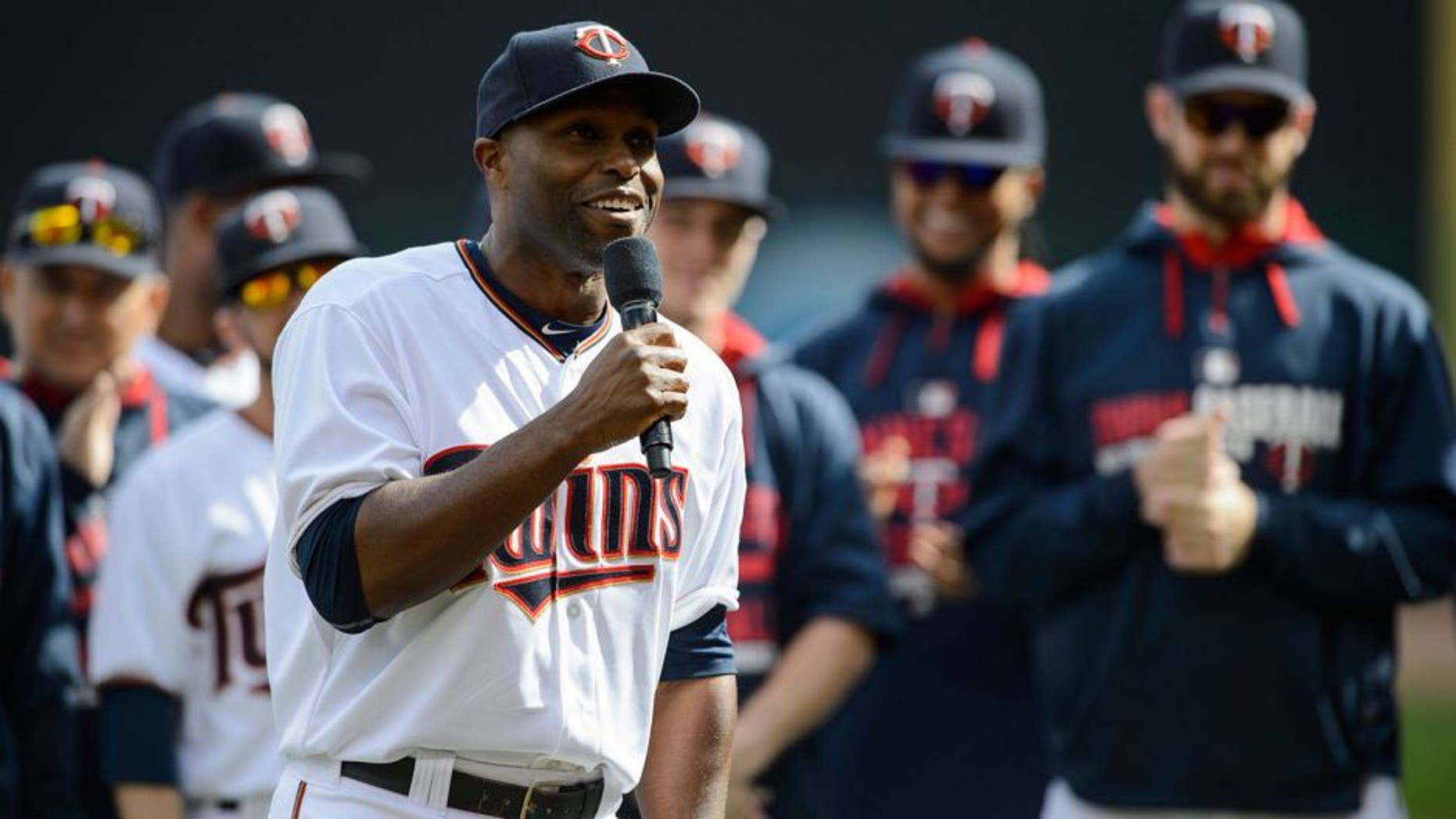 Longtime outfielder Torii Hunter is caling it a career.
Hunter is retiring after 19 years in the major leagues, according to a report Monday in the Minneapolis Star Tribune.
"I've been married to the game 23 years," Hunter told the Star Tribune. "I put it almost No. 1 in my life. My family kind of second. I made sacrifices for my family. And now it is time to give them more time."
Hunter returned to the Minnesota Twins, the organization that drafted him and with whom he spent his first 11 seasons, for the 2015 season. He hit .240 with 22 home runs and 81 RBI as the Twins surprisingly contended for a playoff berth until the final weekend. He was considered a leader in a clubhouse that kept it loose -- very loose -- throughout the year.
But as for coming back another season? It wasn't in the cards.
"I didn't want a going-away tour," Hunter told the Star Tribune. "I didn't want to be a distraction."
After his first stint with the Twins from 1997-2007, Hunter spent five seasons with the Detroit Tigers and two with the Los Angeles Angels. He won nine straight Gold Gloves and made five All-Star teams.