Report: Kunitz, Downie each suspended one game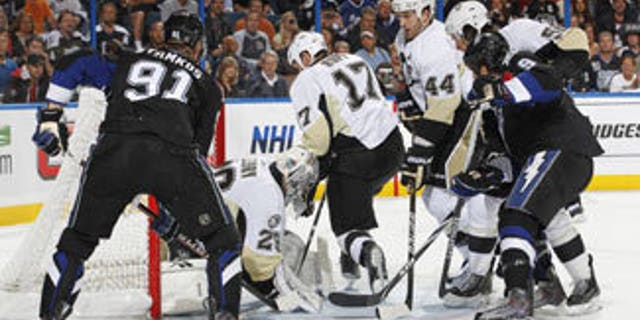 According to TSN reports, Pittsburgh Penguins forward Chris Kunitz and Tampa Bay Lightning forward Steve Downie have each been suspended one game by the NHL for their actions during Game 3 of their Eastern Conference quarterfinal-round series on Monday.
Downie's ban comes as the result of a charge on Penguins defenseman Ben Lovejoy during the first period. He was going to be assessed a minor penalty on the play, but the Penguins scored a goal before the Lightning were able to gain possession of the puck for the whistle to be blown.
Kunitz connected with an elbow to the head of Lightning forward Simon Gagne on a separate play in the first period of what ended up a 3-2 win for the Penguins. They hold a 2-1 lead in the best-of-7 series with Game 4 back in Tampa on Wednesday.