Report: Kiko Alonso will rehab and play again in 2015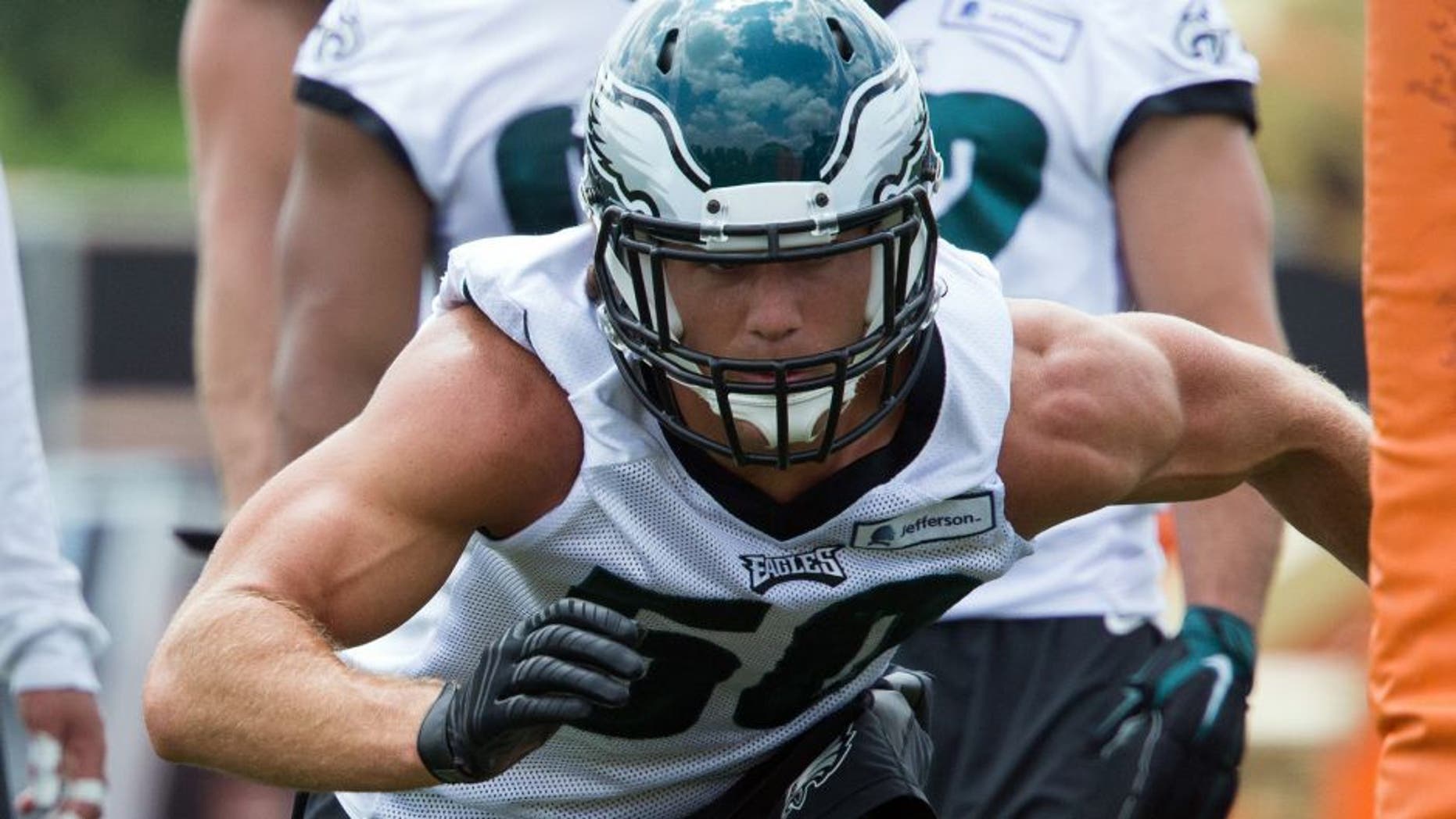 After meeting with Dr. James Andrews for a second opinion on his knee, Philadelphia Eagles linebacker Kiko Alonso has decided to skip season-ending ACL surgery,
Source: Following a 2nd opinion, #Eagles LB Kiko Alonso's ACL was deemed intact. He'll play again this season, likely after a month of rehab
Alonso emerged as one of the Eagles' starting inside linebackers before his Week 2 injury. In Week 1, he reeled in a spectacular interception to save a touchdown, and we saw flashes of the former 2013 Defensive Rookie of the Year in pass coverage.
When he returns, he will likely be involved in a rotation that includes DeMeco Ryans and Mychal Kendricks. Rookie third-round pick Jordan Hicks has been filling in for Kendricks and Ryans while they sit out with injuries.