Report: Julio Jones (hamstring) limited in practice Wednesday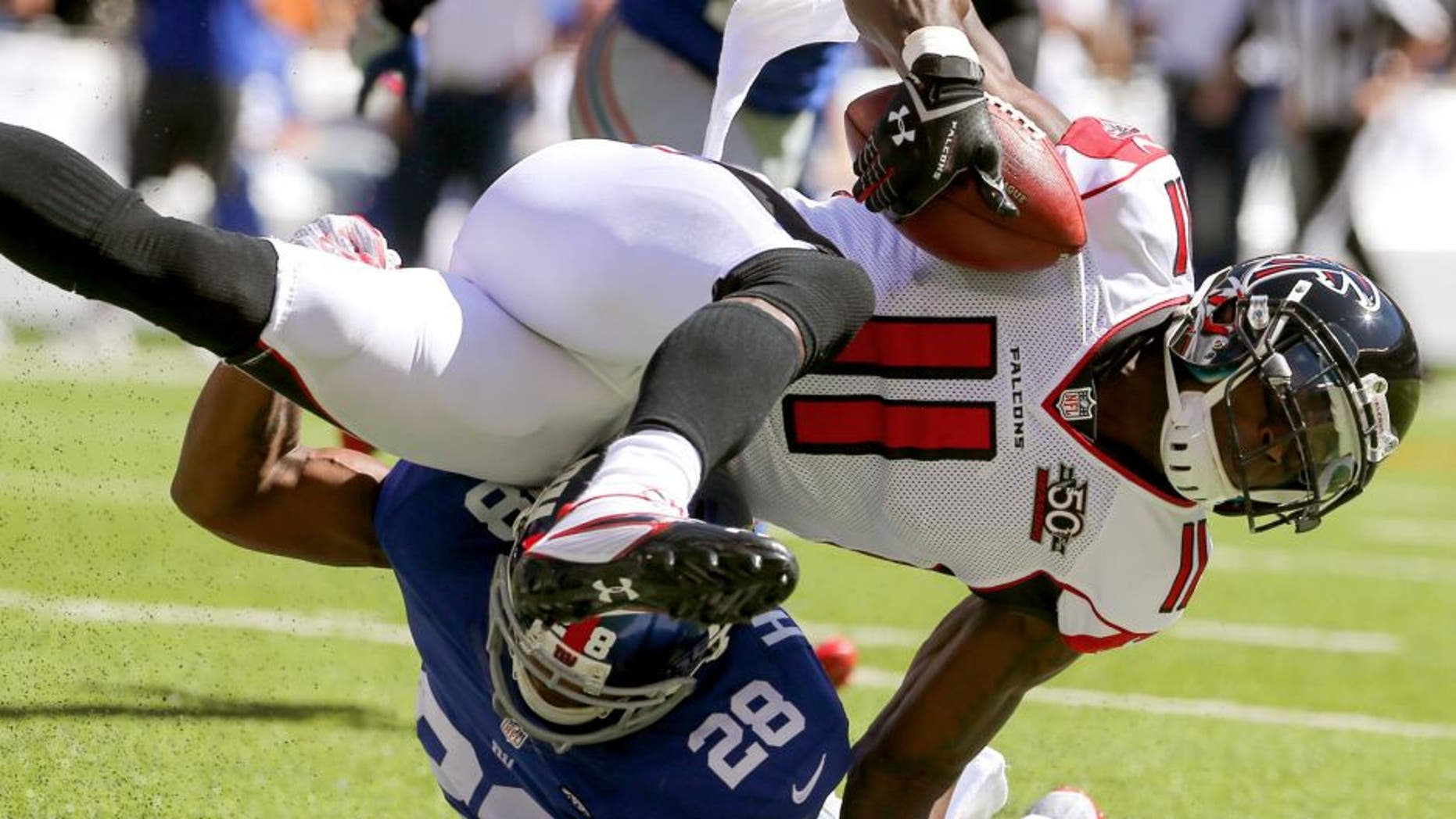 As the Atlanta Falcons get prepared to take on the Dallas Cowboys this weekend, who will be without star wide receiver Dez Bryant, they're hoping they don't run into the same situation.
According to Vaughn McClure o f ESPN, WR Julio Jones is dealing with what's just labeled as "hamstring" on the injury report.
While it's obviously eye-catching news, there's good news about it. McClure reports that Jones was dealing with hamstring soreness after the Falcons' Week 1 victory over the Philadelphia Eagles. Fortunately, that didn't stop him from catching 13 balls against the New York Giants in Week 2.
Jones should be fine moving towards Sunday, but it's still a situation that's worth monitoring as the week rolls on.
(h/t ESPN)