Report: Johnny Manziel officially dropped by agent Drew Rosenhaus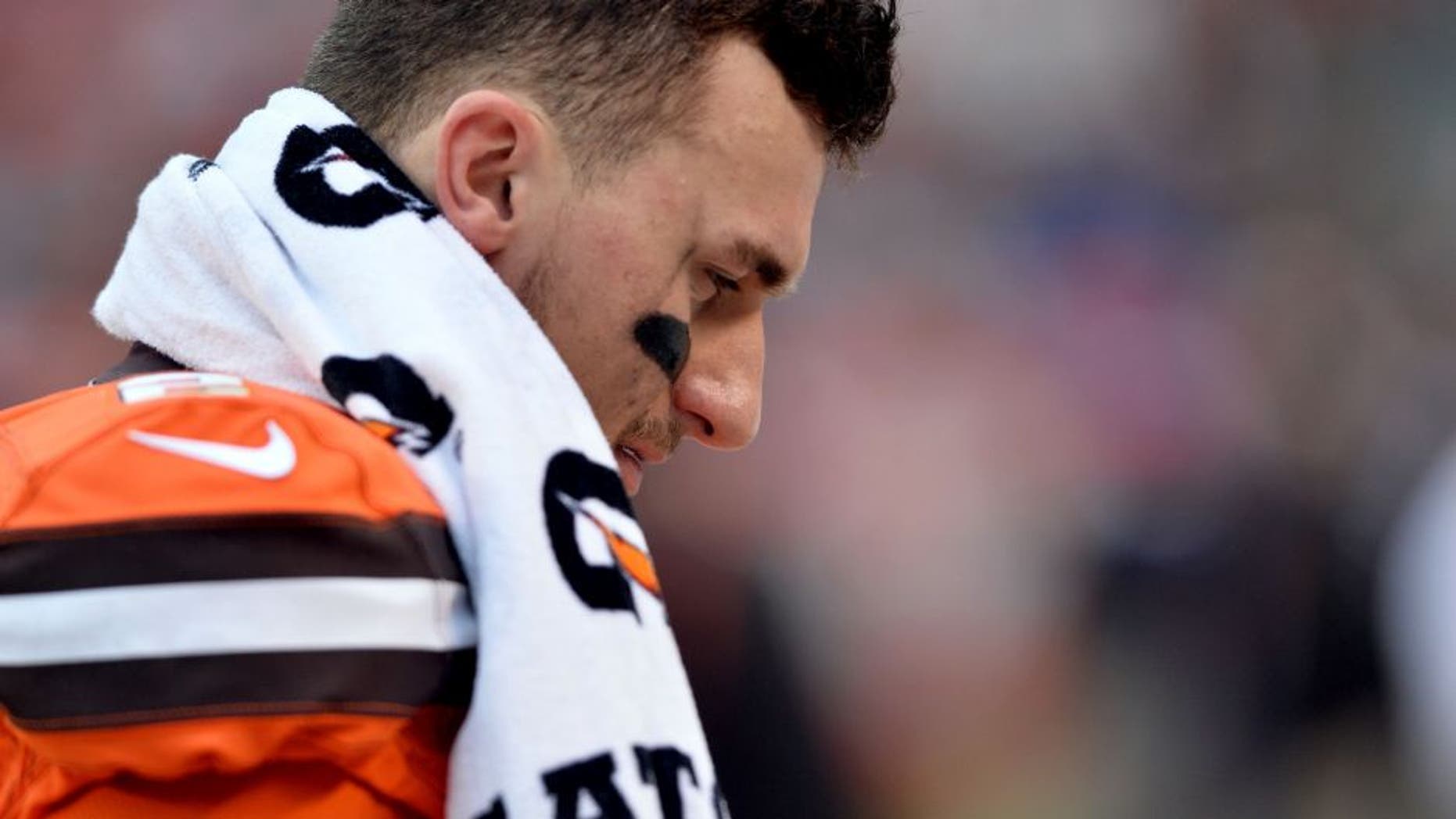 Troubled NFL quarterback Johnny Manziel has been dropped by his agent Drew Rosenhaus, according to ESPN.
He is the second agent in two months to fire Manziel, whose behavior has become a growing concern in recent months.
The former Browns quarterback is currently under investigation for an alleged domestic violence incident with his ex-girlfriend, Colleen Crowley. The case is scheduled to be presented to a grand jury on Thursday.
Rosenhaus, who signed on to represent the former Heisman Trophy winner in March, recently gave Manziel an ultimatum to get treatment, or find a new agent.
"I have terminated the standard representation with Johnny Manziel in the hopes of helping him get the treatment I believe he needs," Rosenhaus told ESPN's Adam Schefter last week. "I have informed him that if he takes the immediate steps I have outlined for him that I will rescind the termination and continue to represent him. Otherwise the termination will become permanent. There is a five-day window for me to rescind the termination. I'm hoping he takes the necessary steps to get his life back on track."
Rosenhaus' five-day window expired on Monday, just one day after Manziel was spotted partying at the Coachella music festival with his former Browns teammate, Josh Gordon.
Rosenhaus is one of the many people concerned about Manziel -- not just as a football player, but as a person.
"This is a life-or-death situation. I'm not talking about football anymore," Rosenhaus recently told SiriusXM Radio. "I'm talking about a young man who is in trouble. And at the end of the day, I have a responsibility. I'm not going to see him go down in flames with me as his agent."
Manziel is the first player Rosenhaus has ever fired in his 27 years as an NFL agent, ESPN reports. Manziel's first agent, Erik Burkhardt, fired him back in February after Manziel refused to get help.