Report: Jets work out KR Dri Archer, seven kickers among others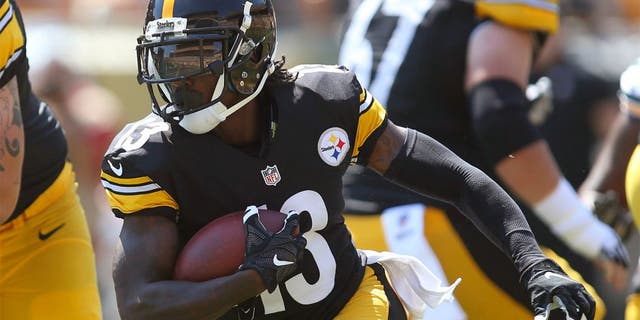 Dri Archer headlined a large group of workouts for the Jets. Charles LeClaire USA TODAY Sports
The New York Jets are somewhat of a mess on special teams, lacking a reliable kicker and return man. Nick Folk's injury left a void that was filled by Randy Bullock, but the team may not be satisfied just yet.
According to ProFootballTalk, the Jets worked out a large group of players on Tuesday, mainly consisting of special teamers. The most notable name was former Steelers running back and kick returner, Dri Archer.
Here is who rounded out the group of workouts: kickers Tommy Frevert, Corey Acosta, Michael Barnard, Marvin Kloss, Andrew Furney, Zach Hocker, Giorgio Tavecchio, receivers Trindon Holliday and Damaris Johnson, and punter Casey Redfern.
It's interesting that the Jets worked out a punter, given Ryan Quigley's performance this season, which included an AFC Special Teams Player of the Week award.
Holliday and Archer can certainly provide a boost in the return game where the Jets have struggled to find a reliable guy to take back punts and kicks. However, no signings were reported following the workouts.