Report: Jets contacted Osi Umenyiora one day before he retired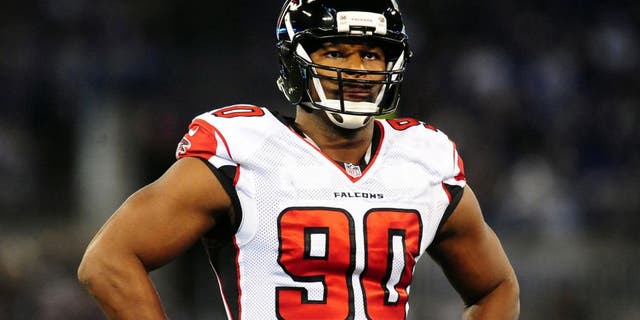 Osi Umenyiora played nine seasons with the New York Giants, winning two Super Bowls and being named to two Pro Bowls. He was a perennial defensive force for the Giants' daunting pass rush during his time in New York.
On Wednesday, Umenyiora called it a career after signing a one-day contract to retire with the Giants. But just before he signed that one-day contract, he was contacted by a team with interest in him playing for their franchise.
"I actually got an offer on Tuesday to go play, which I thought was pretty ironic," Umenyiora said via the New York Daily News. "They wait to the day before I'm supposed to retire, like 'Hey, what's going on?' Like no, 'I'm okay.' ... For me, it was either I was going to play for the Giants, or I wasn't going to play football at all."
According to the Daily News, sources close to Umenyiora say that team was the New York Jets. Given their recent rash of injuries on defense, it's no surprise they contacted Umenyiora -- although the timing could have been better.
Calvin Pace, rookie Lorenzo Mauldin, and Muhammad Wilkerson are all nursing injuries, and the team could use depth at pass rusher. Last season for the Falcons, Umenyiora recorded just 2.5 sacks and nine tackles in 16 games. That didn't seem to bother the Jets, however, as they remained interested in the veteran pass rusher.
(h/t New York Daily News)