Report: Jahlil Okafor was mystery player almost traded to Celtics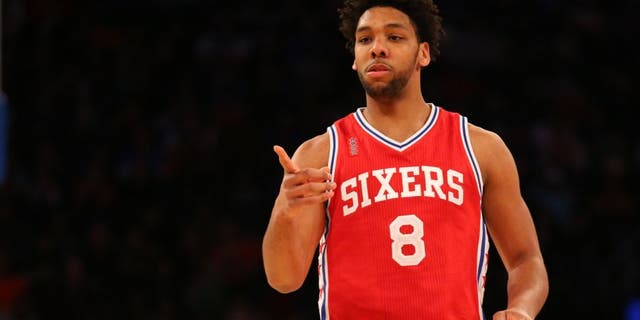 When Celtics GM Danny Ainge came out after the NBA's trade deadline and said that he was very close on a deal to acquire a star player, it obviously drummed up plenty of interest.
Ainge wouldn't say who that player was, and he wouldn't reveal the team that he said backed out of a trade at the very last minute. But now, via Steve Bulpett of the Boston Herald, we may have an answer.
The biggest asset the Celtics have at the moment (assuming they don't want to give up a key player like Isaiah Thomas) is the 2016 first round draft pick that is coming their way from the Brooklyn Nets. The fact that they wouldn't part with it in exchange for Okafor doesn't necessarily mean that the team is planning on using it. But it does make you believe that Ainge and company feel like it can bring back even stronger offers when teams have a little more time to breath once the current season is finished.
As an aside, it seems fairly random and unnecessary for Ainge to boast about a deal that never took place. Boston is overachieving this season, so the fans wouldn't appear to be in need of reassurances that the team's GM is actually doing his job.