Report: Jags interview Dallas assistant for defensive coordinator job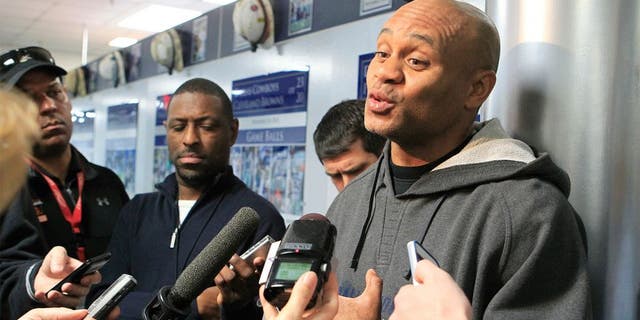 The Jacksonville Jaguars continued their search for a new defensive coordinator by interviewing Dallas Cowboys assistant Jerome Henderson on Tuesday, according to a report.
Via Ryan O'Halloran of the Florida Times-Union, Henderson met with Jaguars head coach Gus Bradley at EverBank Field.
Henderson, who has coached defensive backs for the Cowboys since 2012, is the fourth candidate to interview for Jacksonville's vacant coordinator position. Atlanta Falcons secondary coach Marquand Manuel, former Miami Dolphins secondary coach and 2015 interim defensive coordinator Lou Anarumo and former Detroit Lions head coach Jim Schwartz interviewed as well.
Schwartz accepted the defensive coordinator position with the Philadelphia Eagles on Tuesday.
The 46-year-old Henderson coached a Dallas secondary that gave up the third fewest receiving touchdowns in the NFL in 2015, but also intercepted just eight passes, second fewest in the league.
Henderson also interviewed for the Cleveland Browns' head coaching job that went to Hue Jackson on Jan. 6.
Jacksonville fired Bob Babich on Jan. 5 after three seasons with the team.