Report: Jabrill Peppers failed a drug test at the NFL Combine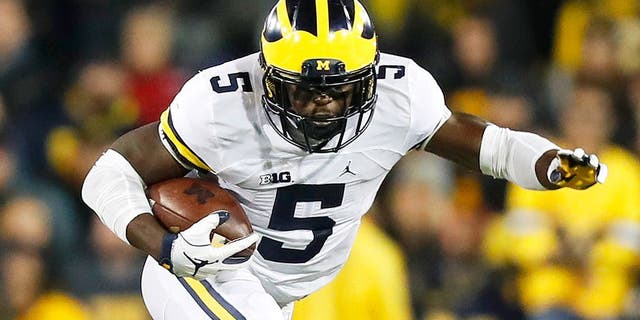 NEWYou can now listen to Fox News articles!
Jabrill Peppers was a star at Michigan, but his draft stock has taken a significant hit in recent months. The biggest blow came Monday when news hit that he reportedly tested positive for a dilute sample at the NFL Combine.
According to ESPN, teams have been notified of this development, which will likely push him out of the first round on Thursday night.
A spokesman from Peppers agency issued this statement, via Adam Schefter:
"Peppers went to the combine. He was sick after flying there from San Diego. He has a history of cramping. Peppers was being pumped with fluids, drinking 8-10 bottles of water before he went to bed, because he was the first guy to work out two days for the LBs and DBs. He had to go through that first day, come back on second day, and that was the fear. So Peppers was pounding water and under the weather. He never failed a drug test in his life, nor tested positive before for any substance."
Peppers performed extremely well at the Combine, working out with both linebackers and defensive backs. Its unclear where Peppers will play in the NFL, which is partly the reason for his falling draft stock. This added layer of concern just makes things even worse for the Michigan product.