Report: Hurricanes captain Eric Staal asking for $9M per season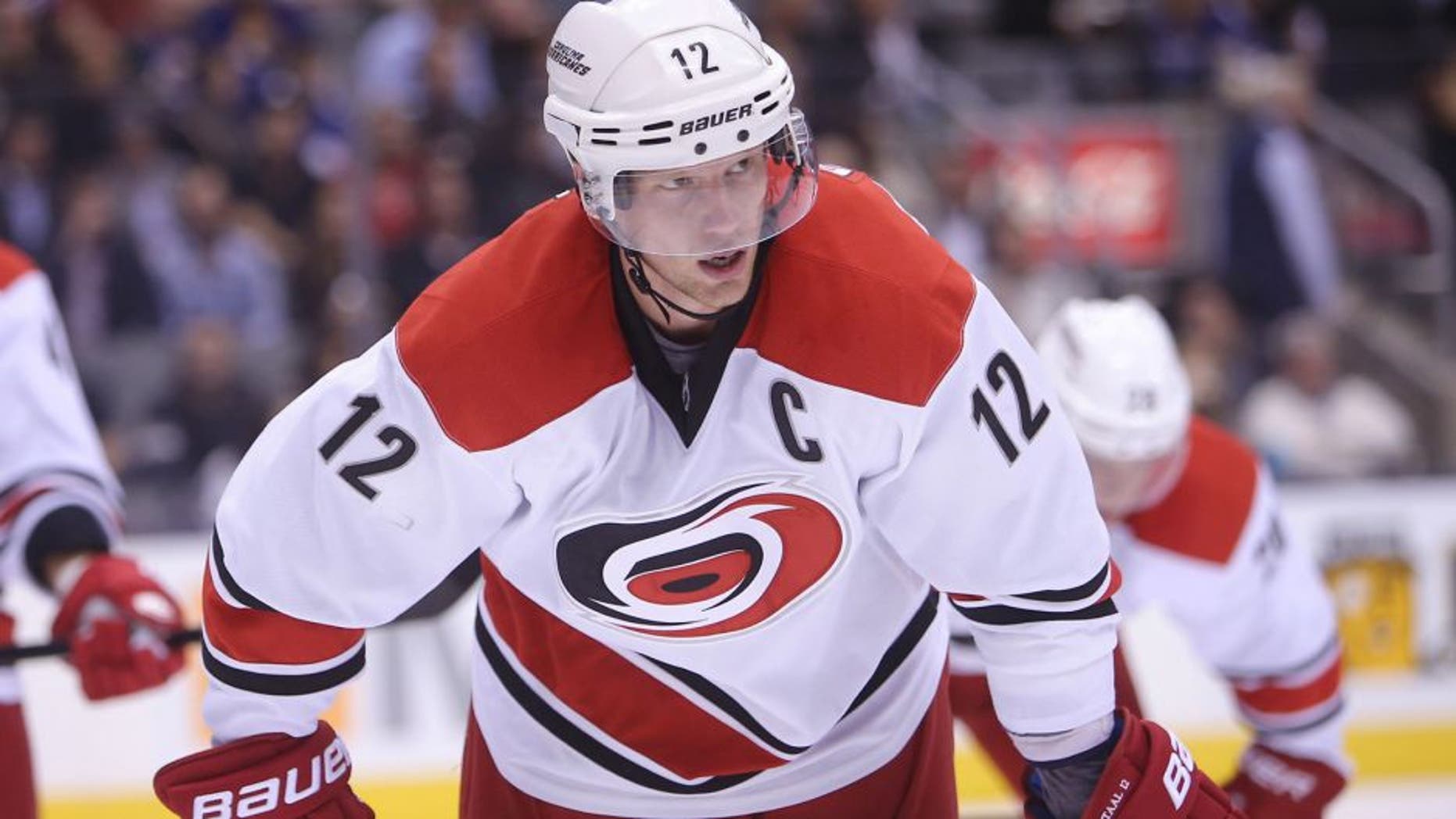 Carolina Hurricanes captain Eric Staal is shooting for the moon with his next contract - or at least with his asking price.
The soon-to-be 31-year-old Ontario native is asking for a $9 million annual salary, according to Renaud Lavoie of Le Journal de Montreal.
Taken on its face value, the $9 million per season deals are only enjoyed by the upper echelon of the league - with names like Chicago Blackhawks forwards Patrick Kane and captain Jonathan Toews, Washington Capitals superstar Alex Ovechkin, Pittsburgh Penguins forward Evgeni Malkin and Montreal Canadiens defenseman P.K. Subban breathing that rarefied air.
Carolina, which boasts a primarily young roster and has traditionally struggled in the standings, could likely put the ball back in Staal's court with a significantly lower offer.
Staal is embarking on the last season of a seven-year, $57.75 million deal and will become an unrestricted free agent on July 1. The veteran collected 23 goals and 31 assists in 77 games last campaign for the Hurricanes (30-41-11), marking his fewest points in a full season since recording 31 (11 goals, 20 assists) in his rookie year of 2003-04.
Staal has notched 312 goals, 430 assists and 646 penalty minutes in 846 career contests. The second overall pick of the 2003 draft, Staal scored nine goals and set up 19 others to help the Hurricanes capture the Stanley Cup in 2006.
(h/t The Hockey News)