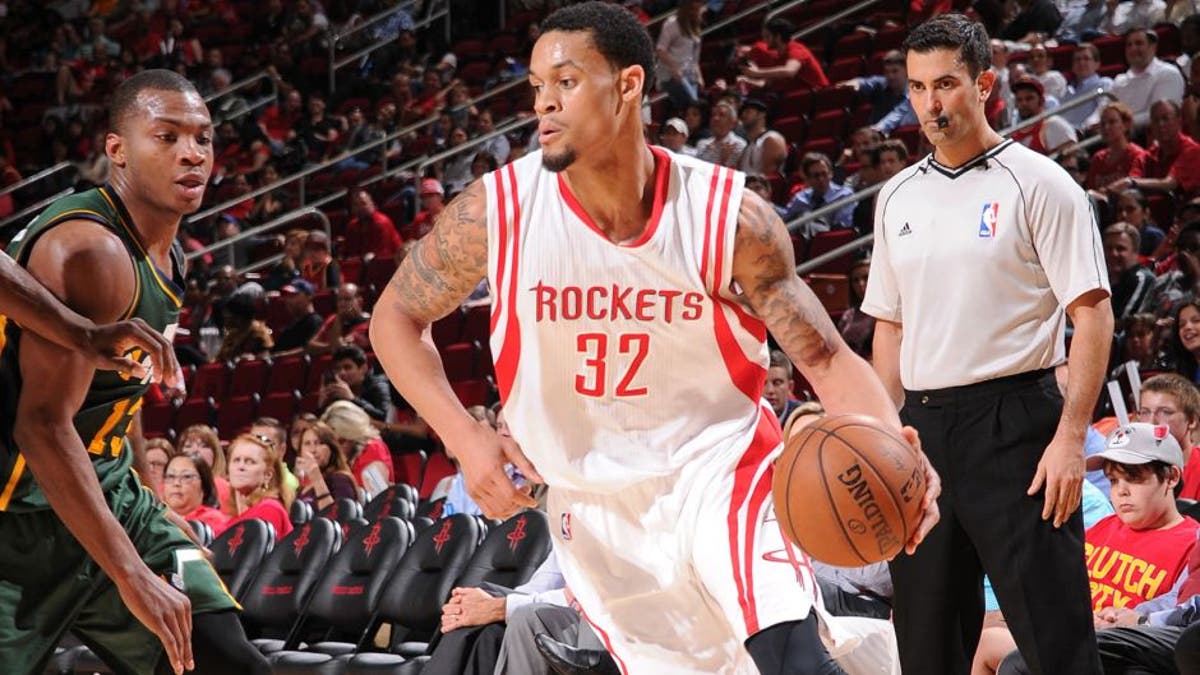 The Houston Rockets signed K.J. McDaniels to a three-year, $10 million contract that both sides should be very happy with last week. And a recent report on the contract's details gives even more reason for the Rockets to love the move.
As outlined on Pro Basketball Talk by Dan Feldman, Houston gets more flexibility by adding a team option on the back end:
"The big advantage is the potential to make McDaniels a restricted free agent in 2017 by declining the option. If he completes the contract, he'll become an unrestricted free agent in 2018. Would the Rockets rather hold matching rights on McDaniels in two years or get a potentially cheap year of service from him? They'll have the option, and it's a nice choice to have."
(h/t: Pro Basketball Talk)
Photo Credit: Bill Baptist/NBAE via Getty Images