Report: 'Highly unlikely' Patriots try to get back draft picks, money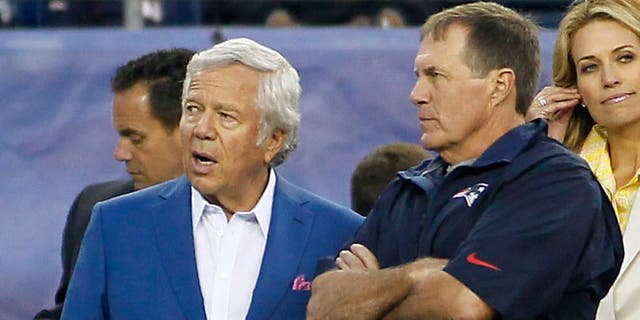 NEWYou can now listen to Fox News articles!
Tom Brady and the New England Patriots were the big winners on Thursday as Brady's four-game suspension was lifted by U.S. District Court Judge Richard Berman. As a result, Brady will be eligible to play all 16 games this season, bumping Jimmy Garoppolo back to the bench.
For the Patriots, however, the team's punishment still remains. They were docked two draft picks -- a first- and fourth-rounder -- and were fined $1 million. Robert Kraft accepted the punishment back in May, and it's unlikely he'll go back on his word now.
According to CSNNE's Tom E. Curran, it's "highly unlikely" that the Patriots try to recoup the draft picks and $1 million.
"To go back on that now would really cast Robert Kraft as someone going back on his word," Curran said, via CSNNE.com. "As a result, it's highly, highly, highly unlikely that the Patriots would try to recoup those draft picks.
"However, there is an extreme feeling of validation (in the Patriots' organization) right now."Even if the Patriots don't end up getting back the draft picks or $1 million, which they probably won't, they were awarded their starting quarterback -- that's a big enough win.
(h/t CSNNE)