Report: Hernandez seen with victims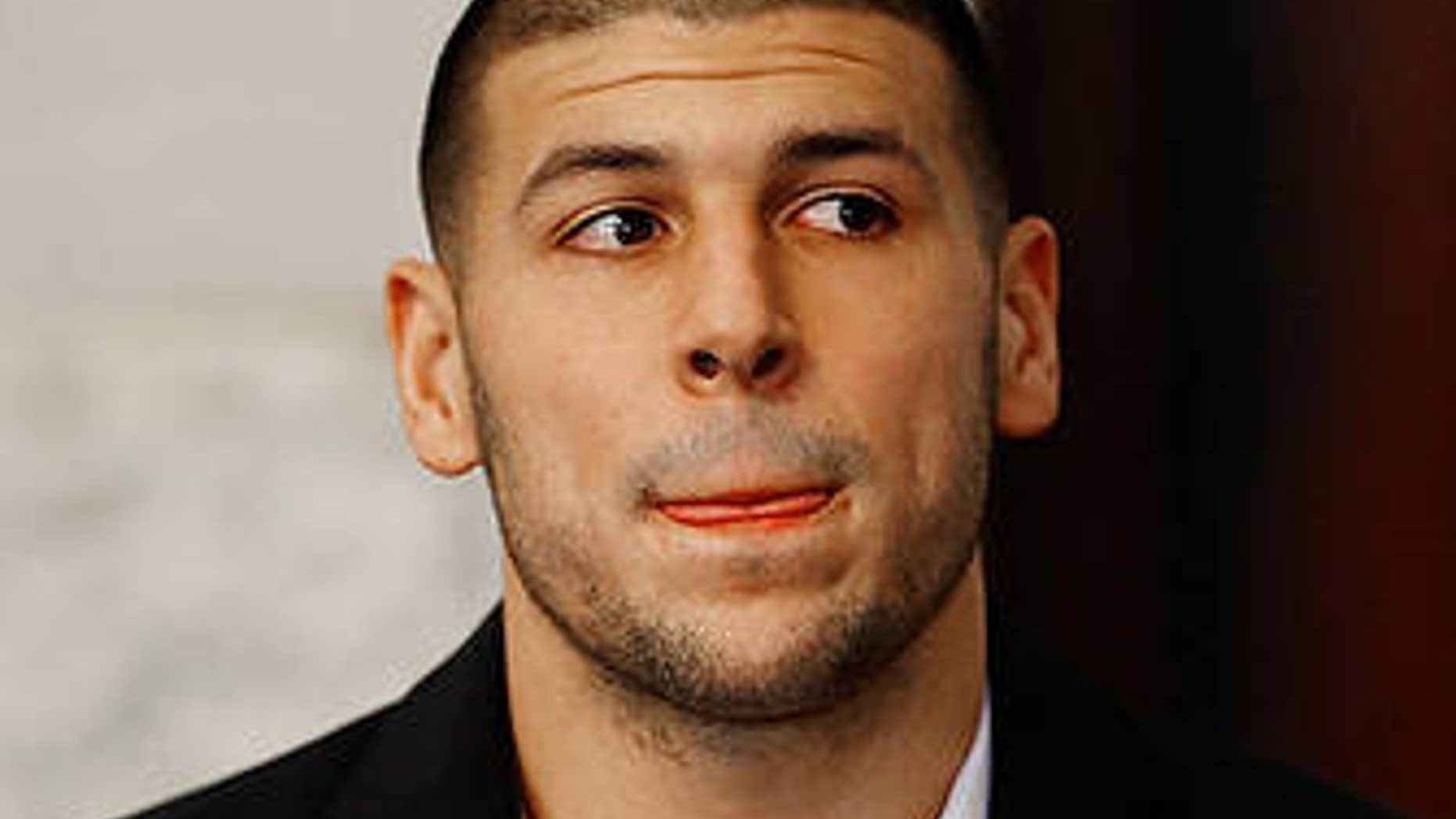 Former New England Patriots tight end Aaron Hernandez was seen on surveillance video with two slaying victims at a Boston club just hours before they died in a 2012 drive-by shooting, according to a report in the Hartford Courant, citing multiple law enforcement sources.
Hernandez, who has been charged with first-degree murder and multiple gun-related charges in the June shooting death of 27-year-old semi-pro football player Odin Lloyd, has been widely reported as person of interest in the 2012 double-murder.
Daniel Abreu, 29, and Safiro Furtado, 28, both of Dorchester, Mass., were killed in the July 16, 2012 drive-by shooting, nearly a year before Lloyd's death.
While investigating Lloyd's murder, authorities found a vehicle rented in Hernandez's name at a Bristol, Conn., home the "roughly matched the description of the one authorities said fled the scene after last summer's shooting in Boston's South End," the Courant reported.
Hernandez will be arraigned Friday in Bristol Superior Court in Fall River, Mass., on the charge of murdering Lloyd and the weapons charges. The arraignment will bring another opportunity for Hernandez to seek to be released on bail, pending trial or resolution of the case. Hernandez has been held without bail since his June 26 arrest.