Report: Harrison Barnes could receive contract extension before new deadline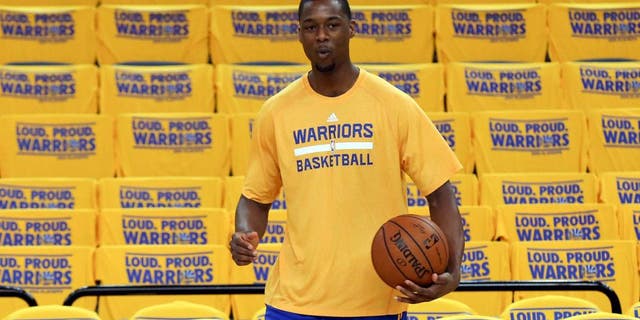 NEWYou can now listen to Fox News articles!
It looks like Harrison Barnes and the Golden State Warriors might agree to a contract extension after all.
The NBA is moving back the first-round draft pick contract extension deadline from Oct. 31 to Nov. 2 this season because Oct. 31 falls on a weekend, according to ESPN.com.
This buys the Warriors -- as well as a few other teams -- some crucial time to find a happy medium with their fourth-year stud.
Per Marc Stein of ESPN:
"Detroit Pistons center Andre Drummond and Golden State Warriors forward Harrison Barnes, according to league sources, are the players best positioned to secure a lucrative extension this month as the revised deadline approaches and negotiations in both cases continue.
"Barnes, meanwhile, reportedly has rejected a four-year, $64 million pitch from the Warriors, believing he'll get bigger offers in restricted free agency next summer given the huge spike in available cap space league-wide tied to the NBA's next TV contract."
The two-day extension might not sound like much, but it could be the difference in whether Barnes remains with the Warriors past next season.