Report: Gronk, Amendola might play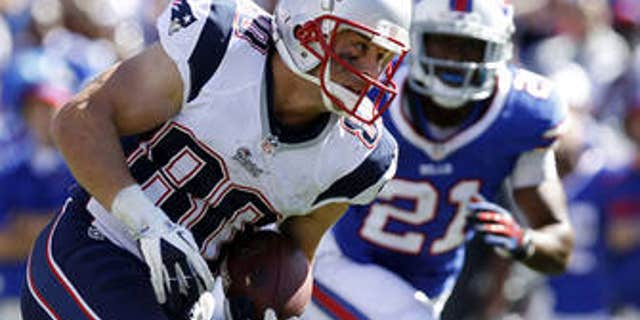 The Patriots could receive a welcome boost to their offense Sunday with the possible return of tight end Rob Gronkowski and wide receiver Danny Amendola. Both players are likely to play, albeit on a limited basis, a league source told the Boston Globe Friday.
The source said if Friday was gameday, both would be suiting up, but cautioned there is "a lot of time between now and Sunday night," when the Falcons host the Patriots.
Gronkowski has been rehabilitating from offseason surgeries to his forearm and back, while Amendola is nursing a groin injury. Both are officially listed as questionable on the team's injury report.
Also listed on the Patriots' injury report was OT Sebastian Vollmer (foot), who did not practice Wednesday or Thursday.
For the Falcons, running back Steven Jackson (hamstring) is out, while former Patriots cornerback Asante Samuel (thigh) is listed as questionable.