Report: Goodell, Brady have discussed Deflategate settlement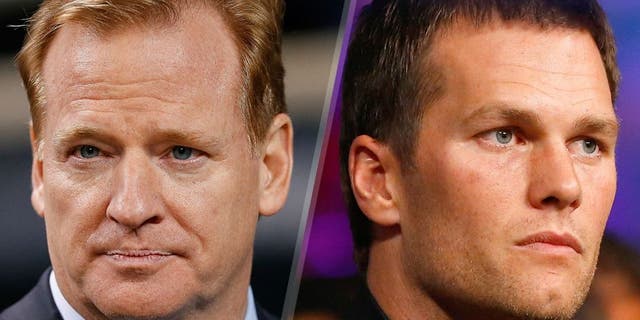 Could we finally have a reason why the Tom Brady Deflategate appeal has dragged on for so long?
And could that reason be because Commissioner Roger Goodell and Brady's camp are negotiating a settlement?
According to a report in Pro Football Talk, the answer is yes. At least, initial settlement talks "have indeed occurred."
In a story posted late Wednesday night, Mike Florio cites a league source as saying that, while the talks have yet to result in any progress, it remains possible that a settlement could occur. Ultimately, however, Florio says a deal is still viewed as unexpected.
As for the reasoning behind why the league would want to deal?
Per the source, NFL Commissioner Roger Goodell is being pushed by a small handful of influential owners to hold firm on the four-game suspension. Working against that pressure, however, is the fear that the four-game suspension would be wiped out by a federal court.
Brady was suspended four games in March following an investigation into claims by the Indianapolis Colts that the Patriots played the AFC Championship Game with footballs below the league's rules for minimum air pressure. The Patriots beat the Colts 45-7 en route to Super Bowl XLIX, which New England won 28-24 over Seattle.
Brady met with Goodell to appeal the ruling in June. Stories have surfaced in recent weeks that if the suspension is not entirely wiped out, he will sue the NFL.