Report: GM Bobby Evans confirms Giants have made offer for Utley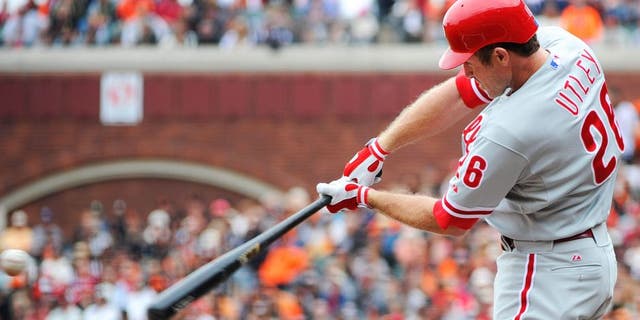 Numerous reports have emerged in the past few days linking the San Francisco Giants to veteran Philadelphia Phillies second baseman Chase Utley, which have now been confirmed, according to a report.
MLB.com reported late Thursday that Giants general manager Bobby Evans confirmed that he made an offer to the Phillies to acquire Utley.
The 36-year-old second baseman has become a hot commodity for contending teams after the trade deadline and recently cleared waivers, which allows the Phillies to trade him to any team.
The Giants would likely use Utley as an insurance policy to All-Star second baseman Joe Panik, who has been on the disabled list with inflammation in his lower back, and as a pinch-hitter as well.
While Utley is having an atrocious year at the plate, hitting .196/.266/.298 with four home runs and 28 RBI in 70 games, he has been on fire since returning from an ankle injury, hitting .412 (7 for 17) with three RBI in five games.
The Giants aren't the only team showing interest in Utley, though. The Chicago Cubs, Los Angeles Dodgers, and New York Yankees are reportedly among the other teams interested in adding the veteran to their roster.
"Not sure how it will unfold," Evans said of the Giants' odds of acquiring Utley.
(h/t MLB.com)