Report: Giants scouting veteran Phillies second baseman Chase Utley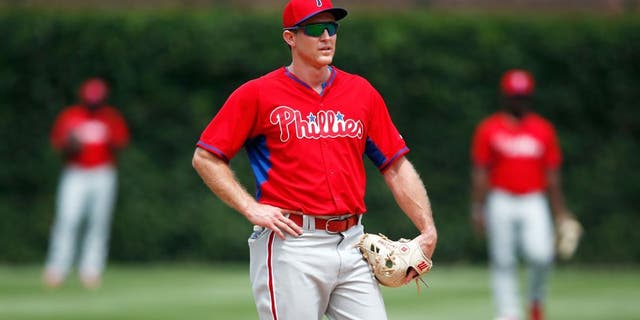 With starting second baseman Joe Panik on the disabled list, the San Francisco Giants reportedly have their eyes on adding an insurance policy as they enter the final third of the season.
According to a report from CSN Philadelphia, the Giants had a scout in San Diego to watch Utley play for each game of the Phillies' weekend series against the Padres.
Panik, who is currently on the DL with inflammation in his lower back, is expected to return to the team soon, and was an integral component on the Giants' championship team in 2014, but Utley would give San Francisco a sturdy insurance policy at the position.
Utley has had a rough 13th season for the Phillies this year, and is currently hitting a dismal .189/.263/.294 with four home runs and 27 RBI.
However, in the three games in which the 36-year-old second baseman has played since returning to the Phillies from an ankle injury, he has hit 4 for 10 with three doubles and two RBI.
(h/t CSN Bay Area)