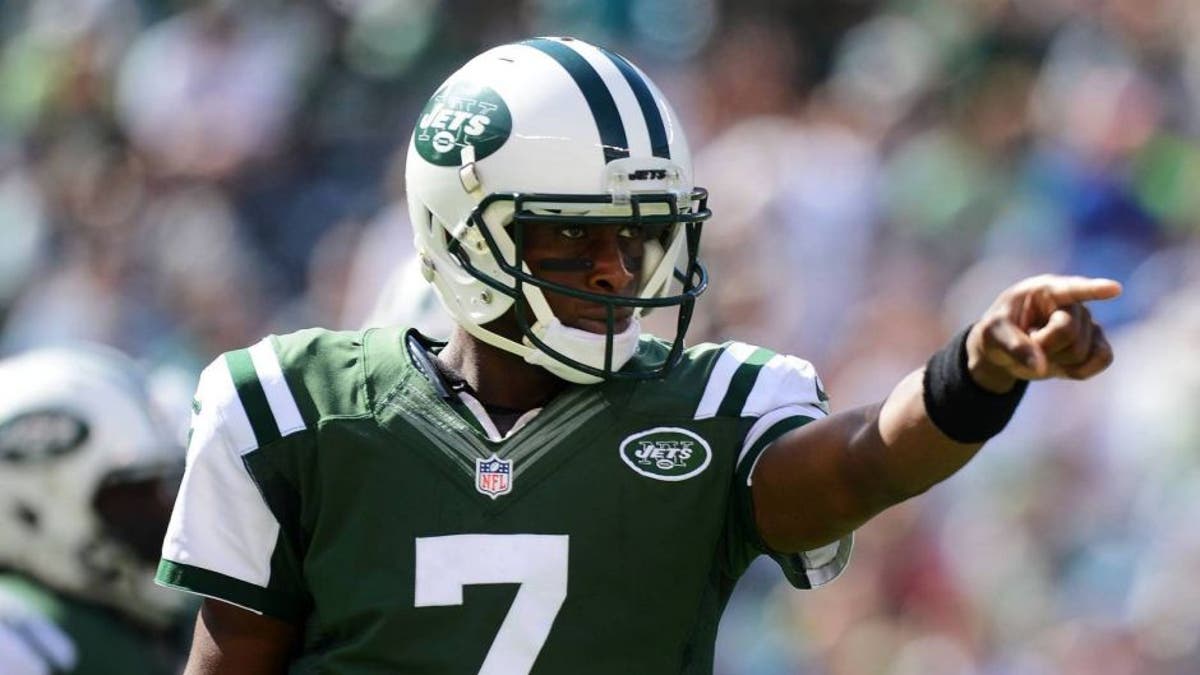 There is virtually no way to justify Geno Smith having his jaw shattered by a teammate over a minor monetary dispute, but plenty of people believe the New York Jets quarterback was hardly an innocent bystander.
On Wednesday morning, ESPN insider and former NFL safety Ryan Clark appeared on "Mike and Mike in the Morning" and shared what he heard from multiple players who were inside the locker room when I.K. Enemkpali punched Smith. As was previously reported, Smith put his finger in Enemkpali's face. He apparently also challenged the second-year linebacker.
"My report says Geno put his finger in his face and told the guy, 'Well, you're not going to do anything about it," Clark said, as transcribed by Jake O'Donnell of SportsGrid.
We learned on Tuesday that Smith no-showed a charity event last month that Enemkpali was hosting after someone close to Geno passed away. Enemkpali wanted to be reimbursed for $600 he spent on a flight and transportation, and Smith had not paid him. Clark said he has dealt with Enemkpali and knows him to be "really tight about money," so he refused to let it go.
"A lot of people are saying you don't punch a guy over that amount of money," Clark said. "It became about the fact that Geno wasn't necessarily apologetic and being in a way remorseful about the money when saying he was going to pay I.K. back. You know, he didn't, and he was rather smug about it. So these guys got into it earlier in camp about this money."
Again, very few people will argue that Smith deserved to have his jaw broken. But now you can see why Todd Bowles referred to the fight as "childish" and both he and veteran cornerback Darrelle Revis said they blame both Enemkpali and Smith for the altercation.
"I don't necessarily know if it's about the respect Geno has on that team, but it is about the disrespect he was showing another player," Clark added. "You have to give respect in order to receive it back."
Simply put, this clearly wasn't an instance where Smith was minding his business and someone clocked him in the face. I don't know if that makes the comments Cris Carter made any more reasonable, but Smith deserves at least some blame. He's supposed to be the leader of the team and he let what could have been a minor issue grow into a huge dispute.
You can hear more of Clark's take on the incident here.
More from Larry Brown Sports: