Report: Friends encouraging Stern to run for NYC mayor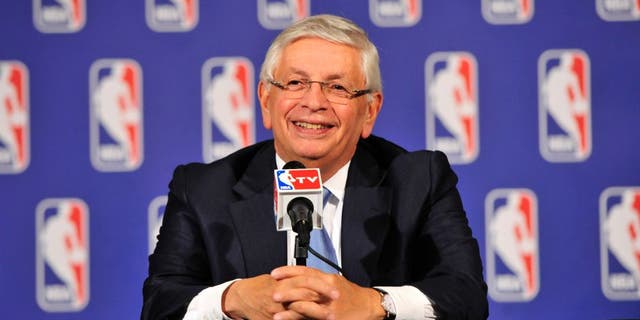 Mayor of New York would be a tough gig.
Standing up before an unsatisfied public and getting booed at speaking events. Constantly promising to fix the Big Apple's problems without really knowing if they will ever be fixed. Sitting courtside and acting like you are actually enjoying a Knicks game.
Who on earth could handle that?
Hey, David Stern's got some free time on his hands!
According to a report in the New York Post's Page Six on Wednesday, friends of the 72-year-old former NBA commissioner are encouraging him to run for New York mayor in 2017 because "mayor [Bill] de Blasio is looking less likely to be re-elected to a second term."
"He's pretty bored," a source told the Post's Richard Johnson of Stern, who stepped down from his NBA throne Feb. 1, 2014. "He's always been interested in politics, and he's always been interested in running for office."
The report listed some of the qualifications of Stern, who could probably get pretty far just running on that whole "I turned a league that showed playoff games on tape delay into one whose franchises are worth more than $12 billion combined" deal.
● He is an associate at the Council on Foreign Relations, a non-profit think tank specializing in U.S. foreign policy
● He was a highly successful lawyer before his 30-year reign atop the NBA
● A Democrat, Stern has donated more than $300,000 to the party and its elected officials
However, the report said that Stern is "flattered" but quoted him as saying, "I remain a happy Westchester resident and am very busy as a senior adviser to a number of enterprises."