Report: Fred Jackson expected to sign with Seahawks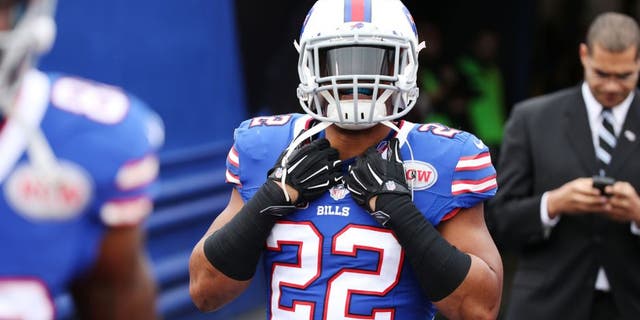 By Steve DelVecchio
Fred-Jackson.jpg">
The Buffalo Bills made a somewhat surprising decision to release running back Fred Jackson on Monday, and they will not be bringing the 34-year-old veteran back at a cheaper price.
Ian Rapoport of NFL Network reports that Jackson was scheduled to fly to Seattle on Tuesday with the expectation of signing with the Seahawks.
Jackson would likely spell Marshawn Lynch in some passing situations in Seattle's revamped offense, which will also feature Jimmy Graham this season. It's worth noting that Jackson and Lynch are very close friends from when they played together in Buffalo several years ago.
Jackson was in Seattle to support Lynch back in 2011 when Lynch ripped off one of the most incredible runs you will ever see in his first ever playoff game.
"Having him there was a wonderful feeling," Lynch told Michael Silver of Yahoo Sports after that game. "Coming into the league, that was a guy who took me under his wing, showed me the ropes, showed me how to be a pro on this level. I had a tough road, and he was there every step of the way. It was my first playoff game, and he said it was like his first playoff game, too. And he said that when I scored on that run, it almost felt like he was down on the sideline running alongside me. That was big for me."
Jackson racked up over 1,000 total yards from scrimmage (501 receiving) last year and looked like he still had plenty left in the tank. He should add another wrinkle to an already impressive Seahawks offense.
More from Larry Brown Sports: