Report: Former NFL, Texas QB Vince Young arrested on DWI charge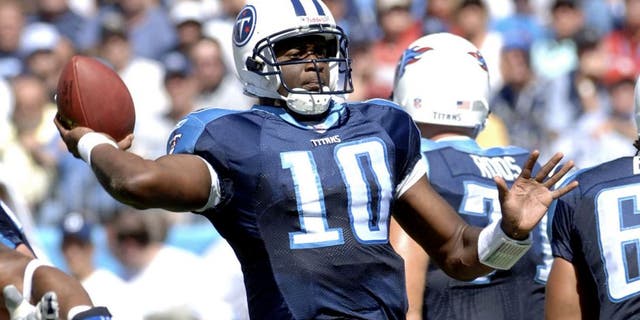 Former University of Texas and NFL quarterback Vince Young was reportedly arrested late Sunday night in Austin and faces a misdemeanor charge of driving while intoxicated.

According to the Austin American-Statesman, Young, 32, was booked into the Travis County jail at 12:46 a.m. Monday, and his bail was set at $2,000.

Young, who led the Longhorns to the 2005 national title, was the third overall pick in the 2006 NFL Draft and played six nondescript NFL seasons with the Titans and Eagles. He last was released by the Packers in 2013 training camp.
He currently serves as a diversity and community engagement officer at the University of Texas, according to the American-Statesman.