Report: Former Florida QB Will Grier to transfer to West Virginia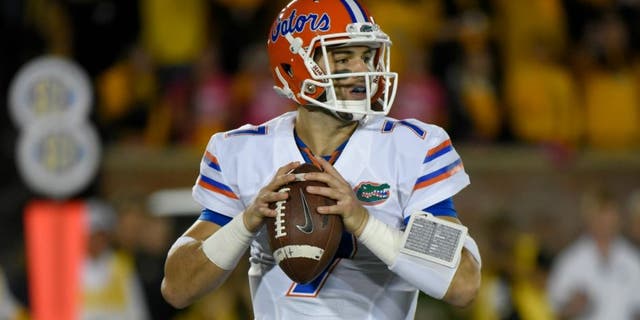 Former Florida quarterback Will Grier will transfer to West Virginia, ESPN first reported Wednesday.
Grier was suspended for one calendar year after testing positive for a performance-enhancing substance in his first season as the Gators' starting QB in 2015. So not only will he have to sit out the entire 2016 season because of NCAA transfer rules, he seemingly will have to miss part of the 2017 season as well. However, Florida has planned to appeal his penalty in order to have him eligible for the start of the 2017 season.
In his six games with Florida last season before the suspension, Grier completed 105 of his 160 pass attempts for 1,202 yards and 10 touchdowns. He also rushed for 116 yards and two TDs. Florida was 6-0 with Grier behind center but just 4-4 after his suspension.
Grier claimed the positive test resulted from an over-the-counter supplement, and ESPN reports WVU officials were satisfied with Grier's explanation. He announced his plans to transfer this past December.