Report: Foote expected to announce retirement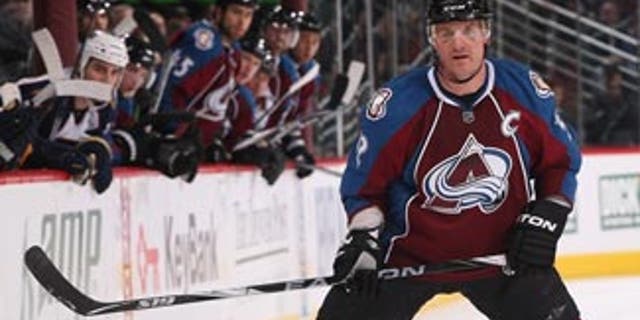 NEWYou can now listen to Fox News articles!
Colorado defenseman Adam Foote is expected to announce his retirement Friday morning, according to the Denver Post. Foote is scheduled to hold a press conference at 11 a.m. MDT at Pepsi Center.
Foote, who is sidelined with a leg injury, has played 19 seasons in the NHL, including 17-plus with the franchise. Adrian Dater of the Denver Post reports that he might play this weekend. Foote has been out since March 16 and has been limited to 46 games this season.
Foote, who turns 40 in July, was originally drafted by the Quebec Nordiques in 1989. He made his NHL debut with the Nordiques in 1991-92, playing 46 games. Foote moved with the team to Denver in 1995 and has played 966 of his 1,153 career games with the Quebec/Colorado franchise, winning the Stanley Cup in 1996 and 2001. He also won an Olympic gold medal with Canada in 2002.
He played 187 games over two-plus seasons with the Columbus Blue Jackets from 2005-08. Foote has 66 goals and 242 assists for 308 points along with 1,534 penalty minutes in his career. He had 42 points and 298 penalty minutes in 170 career playoff games.