Report: Flames GM inquiring about Panthers' No. 1 draft pick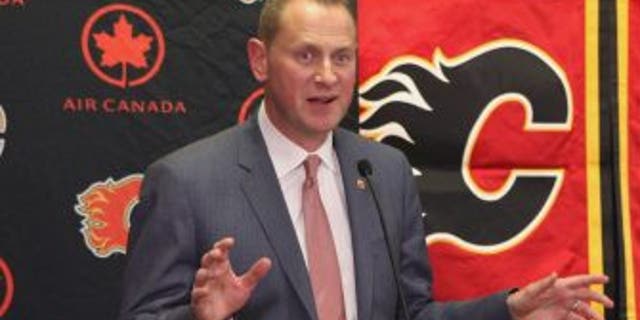 As the Calgary Flames continue to rebuild, it appears their new general manager may want to kickstart the process a little bit.
According to a report by NHL.com, Calgary's Brad Treliving said he's been in contact with Florida GM Dale Tallon in regards to obtaining the latter's first overall selection for the 2015 NHL Entry Draft.
"Now is the time that all of those conversations are happening," Treliving said, according to the league's website. "We're going to keep pounding away and try to get a sense of what other teams are thinking. For the most part, teams have gotten through their meetings. They've done their preparation for the draft. The talk between managers is increasing. We'll see where it goes."
Despite his interest, Treliving reportedly said he isn't willing to write a blank check to pick first.
"We'll see. You're managing it all the time. Is it realistic? I don't know," he said. "We're going to explore everything and if there is something that we feel makes sense, we'll do it. If not, we won't."
The Flames, who finished five games below .500 last season and 27th of 30 teams, have missed the playoffs five straight seasons.
They currently hold the fourth pick in the draft and, as NHL.com points out, have never made a No. 1 pick.