Report: Favre Admits Sending Voice Messages to Former Jets Employee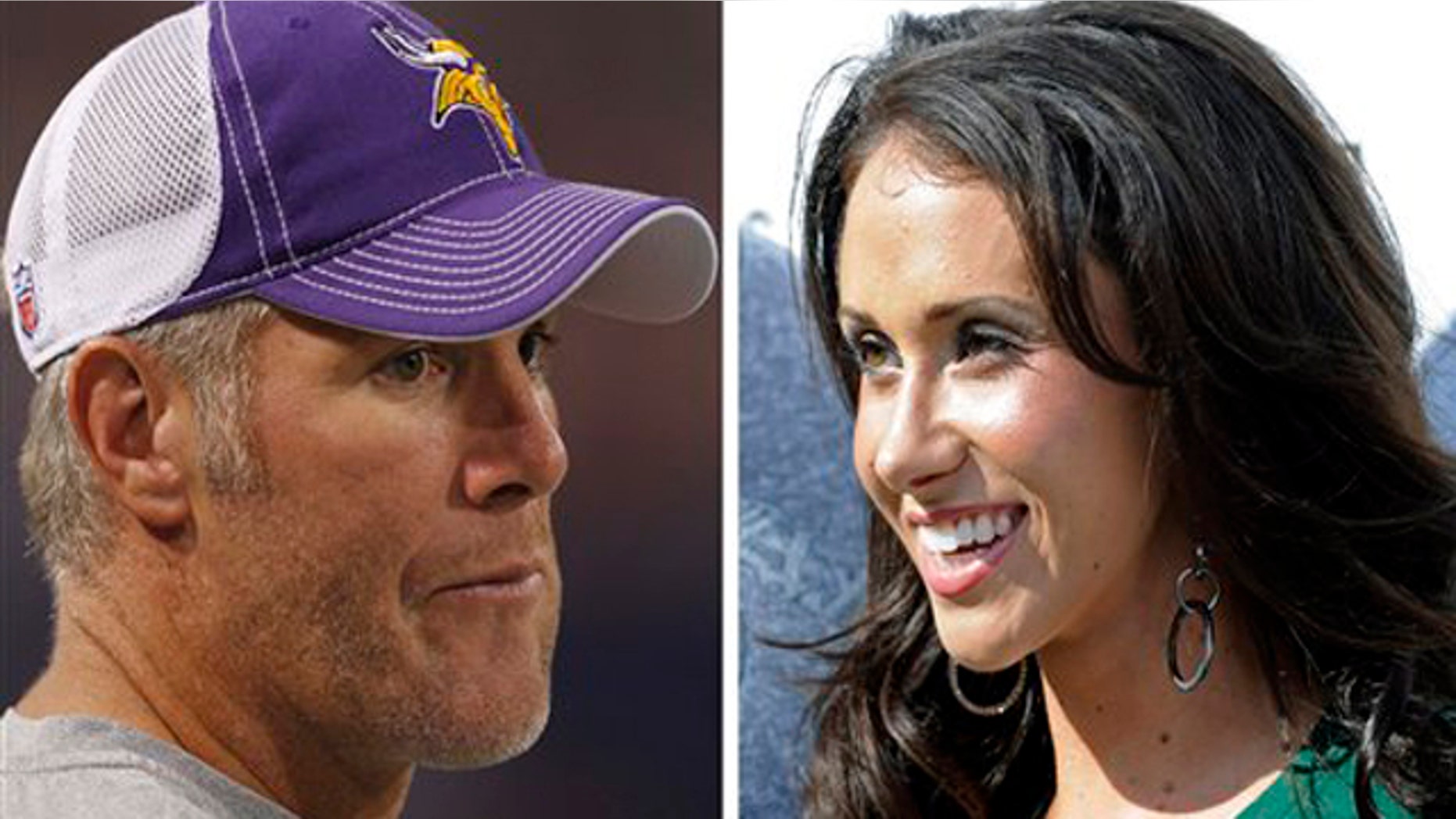 Brett Favre admitted sending voice messages, but denied forwarding lewd photographs to former Jets in-house reporter Jenn Sterger, Fox Sports senior writer Jay Glazer reported Sunday.
Glazer, speaking on the Fox NFL pregame show, said a source informed him that Favre claimed responsibility for the voice messages during his meeting with NFL security on Tuesday.
Favre is being investigated for potentially violating the NFL's personal conduct policy after allegations that the future Hall of Famer sent Sterger inappropriate messages while he was playing for the team in 2008. Favre currently plays for the Minnesota Vikings.
Sports news website Deadspin sparked the controversy on October 7 when it posted a video montage containing the voice messages and racy photographs allegedly sent by Favre.
The New York Post reported Saturday that Sterger, who is currently the host of "The Daily Line" on cable channel Versus, has yet to decide whether she will meet with NFL officials to discuss the accusations against the quarterback.
"Jenn's willingness to cooperate with the NFL's investigation is not for sale," Sterger's manager Phil Reese said, denying a report that a financial settlement with Favre would buy her silence. "This decision is ultimately Jenn's to make, and hers only."
The former model, who has remained silent throughout the investigation, hired legal counsel Wednesday - one day following Favre's meeting with NFL security.
Glazer reported the NFL was hoping to wrap up its investigation by next week, but that may depend on Sterger's decision to meet with the league.