Report: Dolphins' new DC Vance Joseph will keep defense in 4-3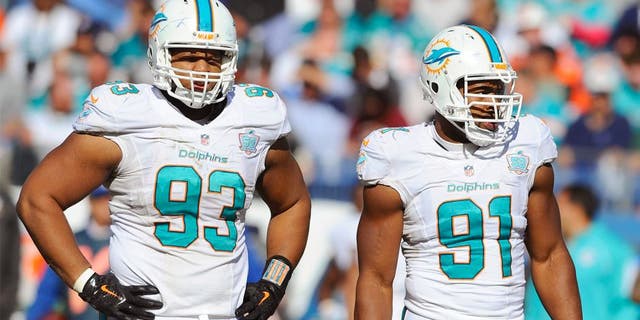 The overhaul on the Miami Dolphins coaching staff is complete with head coach Adam Gase rounding out his team last week. One of the first moves he made after going to Miami was bringing in defensive coordinator Vance Joseph.
The defense struggled in several aspects this season, most notably in defending the run. Joseph doesn't plan to change the scheme to improve that, as he'll continue to run a 4-3 defense according to the Palm Beach Post.
This was the Dolphins' base formation this season with Olivier Vernon, Earl Mitchell, Ndamukong Suh and Cameron Wake along the defensive front when all four were healthy. Keeping Vernon and Wake for 2016 will be a challenge considering the former will be a free agent.
Adding linebacker help will certainly be a priority this offseason for Joseph, Gase and the front office. Having linebackers who can cover is essential in the 4-3, and with any defense for that matter.