Report: Dodgers' Utley will have appeal hearing Monday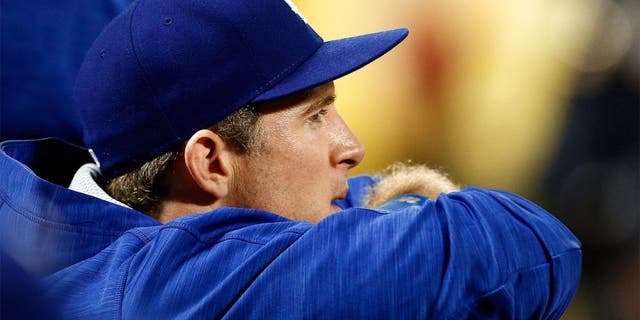 NEWYou can now listen to Fox News articles!
Los Angeles Dodgers second baseman Chase Utley will have his appeal hearing for his two-game suspension Monday, the Los Angeles Times reports.
Utley was suspended two games by Major League Baseball for his takeout slide in Game 2 of the NLDS. The slide left New York Mets shortstop Ruben Tejada with a broken right leg.
Because Utley chose to appeal, he was eligible to play in Monday's Game 3 in New York, but he never entered the game. He also is eligible to play in Tuesday's Game 4, which is a must-win for the Dodgers.
The NLCS begins Saturday, meaning Utley could miss time in that series if the Dodgers advance.