Report: District Attorney set to recommend curfew, anger management for Jon Jones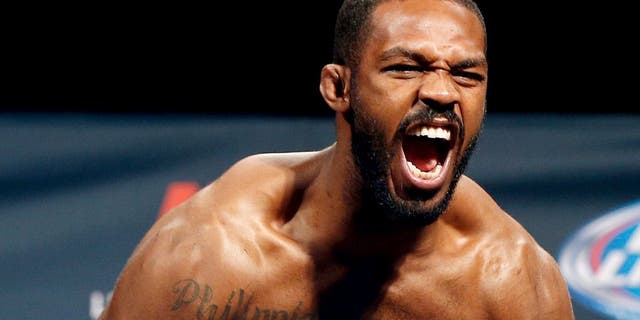 UFC 197 headliner and former light heavyweight champion Jon Jones is in jail tonight awaiting a Thursday morning court appearance in front of a judge in New Mexico.
The Bernalillo County District Attorney's office is reportedly set to recommend Jones have his current probation revoked, and then reinstated if he meets three conditions, including adhering to a curfew. Jones is currently in the process of serving an 18-month probation after pleading guilty to a felony hit-and-run charge last year. He was taken into police custody on Tuesday for violating that probation after being pulled over by a police officer and being served with five citations, including one for allegedly drag racing.
Marc Raimondi of MMAFighting reports that the local District Attorney's office will "recommend that Jones have his probation revoked and then reinstated with three new conditions: Jones completes a driver improvement course; he agrees to a curfew; and he enrolls in and completes an anger management."
According to the story, the recommended curfew will be from 10 p.m. to 4 a.m., unless the fighter has to leave his home for work-related reasons. The report went on to say that no bond bail warrant will be recommended by the DA's office, but Jones would still likely have his release terms set by the presiding judge, Thursday morning.
We will keep you posted on developments with this story, following Jones' court appearance Thursday morning.