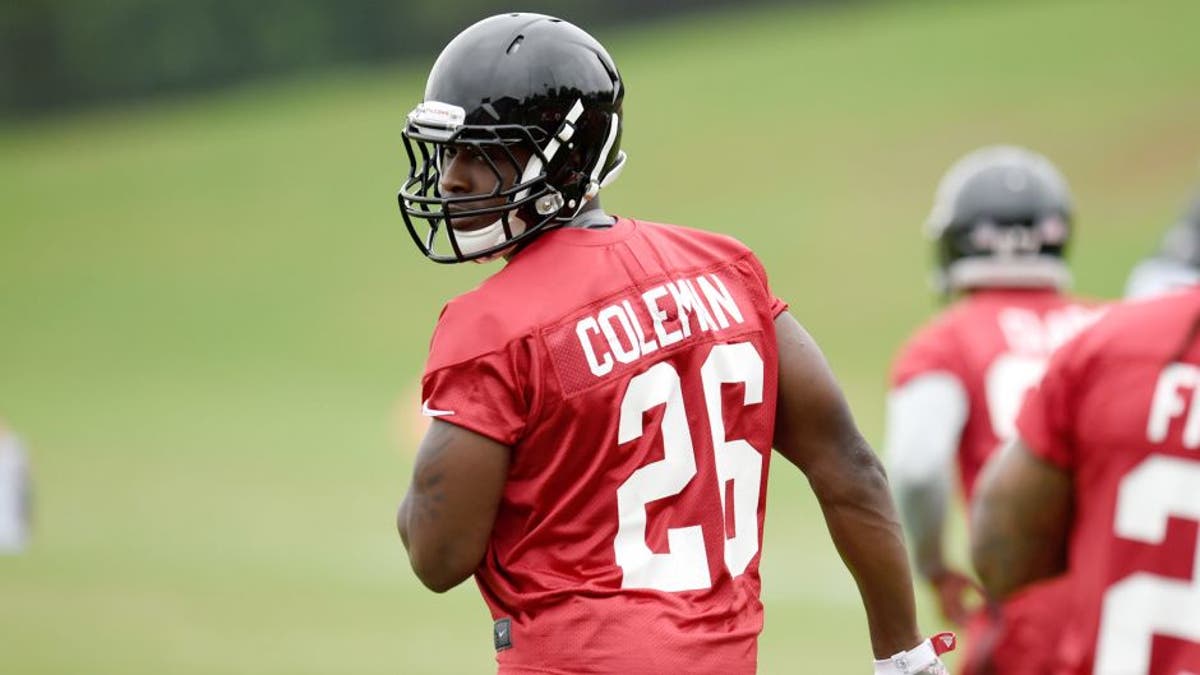 Whatever the perfect way to start off the running back competition in training camp for the Atlanta Falcons was, this is the exact opposite.
According to Vaughn McClure of ESPN, both Devonta Freeman and Tevin Coleman are currently sidelined with hamstring strains. While Coleman's injury came two days before Freeman's, head coach Dan Quinn recently spoke out about the disappointment Freeman showed after he went down.
"Hopefully, for him, it's a quick turnaround," Quinn told ESPN of Freeman. "He's such a passionate competitor. You can see how disappointed he was not to be able to finish today. So hopefully, we'll get him back out here soon. He is an absolute competitor. Just every day, he brings it. And he stands for a lot of the stuff I love about our team: attitude, intensity, toughness and wanting to compete."
McClure also explains that the "lowest grade" of hamstring strain will usually keep a player out for somewhere between 2-4 weeks. Regardless, the Falcons will have to wait some time to figure out who their starting running back will be.
In the meantime, a few other young running backs such as Terron Ward and Jerome Smith will get a chance to prove themselves. Homerun hitter Antone Smith is also in action, and will likely receive many of the reps.
(h/t ESPN)