Report: Despite loss to Heat, Pacers to keep Vogel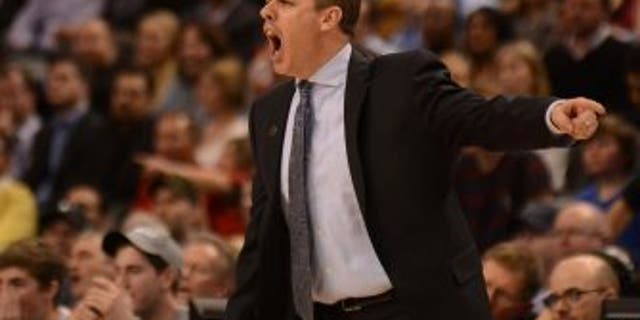 For the third straight year -- and the second straight in the Eastern Conference Finals -- the Indiana Pacers were eliminated from the playoffs by the Miami Heat, but according to FOX Sports 1/Yahoo NBA Insider Adrian Wojnarowski, head coach Frank Vogel will not be fired.
Rumors about Vogel have swirled since the Pacers, who had the best record in the East for much of the season, stumbled down the stretch to a 56-26 finish. Indiana fell short in the playoffs as well, getting eliminated by the Heat on Friday.
Now it seems that even if the roster changes, the coach will stay.
"You just have to go into the offseason with the mindset that we're going to reload. We have a core, a system, a culture that's going to give us a chance every year," Vogel said after Friday's 25-point, season-ending loss. "We've got to make whatever adjustments we have to make to come back and be here again next year."
Vogel, who is 167-100 since being named interim head coach in 2010-11, has led the Pacers to the playoffs each of the past four season, but the Pacers have not been able to beat LeBron James and the Heat when it matters most – despite Lance Stephenson's best efforts.