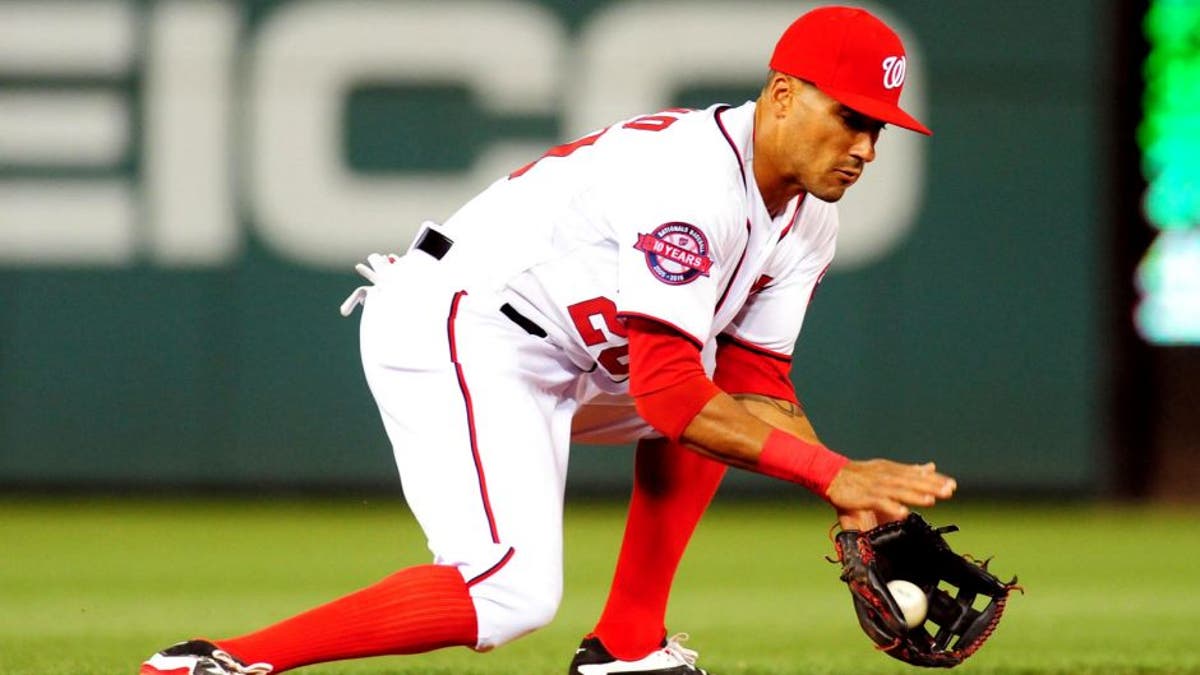 Despite missing out on some big name free agents, the Washington Nationals seem content with their infield.
According to a report from the Washington Post, a reunion with shortstop Ian Desmond won't be happening:
"That ship, however, has sailed. The sides haven't negotiated since Desmond turned down a five-year, $89.5 million extension before the 2014 season, and there has not been contact this offseason. Planning for Desmond's departure for some time, the Nationals prepared."
Of course, it's not like the Nationals sorely need a shortstop -- they acquired Daniel Murphy this offseason and Trea Turner prior to the 2015 season.
Desmond was one of the top offensive shortstops in the game from 2012 to 2014, hitting .275/.326/.472 while averaging 23 homers per season. In 2015, he saw his average drop, but was still able to hit for power -- he hit 19 home runs with a .233 average.