Report: DC Leslie Frazier fine with HC Lovie Smith calling plays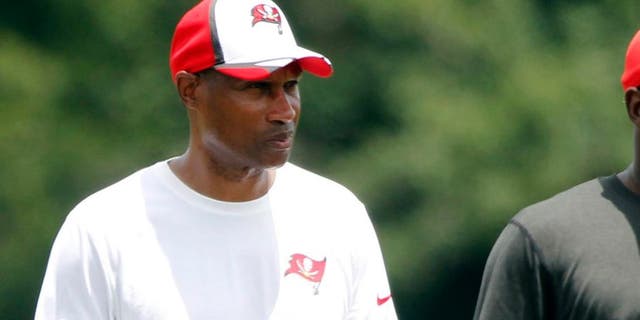 NEWYou can now listen to Fox News articles!
When it was reported that head coach Lovie Smith would be the one calling the defensive plays for the Tampa Bay Buccaneers in 2015, many fans wondered what it meant for defensive coordinator Leslie Frazier.
While Frazier and the defense as a whole struggled in 2015, this isn't a move that left many completely stunned. Smith is a brilliant defensive mind, and has spent time with his fair share of strong defensive units.
Fortunately for the Bucs, Rick Stroud of the Tampa Bay Times reported that Frazier took the move in stride and was apparently fine with it.
"(Lovie) is going to be heavily involved as he's always been with our defense, and he's going to do the majority of the defensive play-calling," Frazier told Stroud Thursday. "It really doesn't change my role from a year ago, it really doesn't. My role is to come in and help our defense and help them prepare for every ball game and help our team win. It really doesn't change anything I have to get done."
Frazier obviously has quite a bit to work with defensively this year, and the Bucs defense as a whole should be improved. It's nice to see Frazier take a team-first mindset to the situation.
(h/t Tampa Bay Times)