Report: Dan Quinn says both RBs Freeman, Coleman could play Friday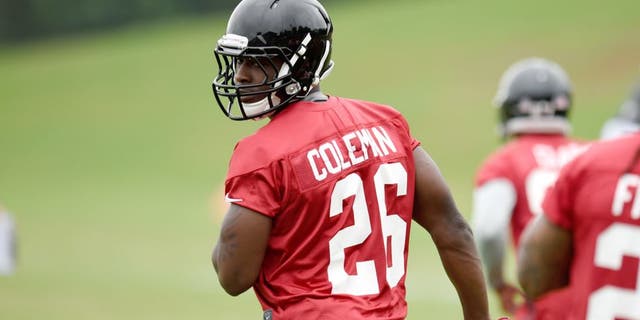 When it was reported that both running backs Devonta Freeman and Tevin Coleman were back at practice earlier this week, many assumed there was a chance they could play this weekend.
Fortunately, D. Orlando Ledbetter of AJC.com had some potentially great news for Falcons fans.
The Falcons are set to take on the New York Jets in their second preseason game on Friday night. The question is, could both Freeman and Coleman go from game time decisions to ready for in-game action?
Here's to hoping so, but there's at least a good chance that we could see one of the two, if not both against the Jets. This running back competition is set to really heat up as we get closer to the 2015 season.
(h/t AJC.com and @DOrlandoAJC)