Report: D-backs to host Yankees, open at home in 2016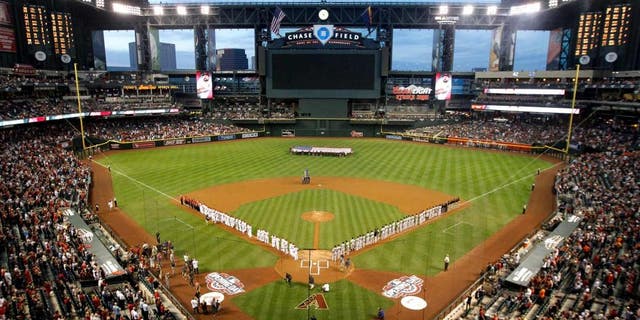 The Arizona Diamondbacks' 2015 season is not yet over, but a tentative schedule for the team's 2016 campaign is being finalized, the contents of which have reportedly become known.
According to the Arizona Republic, the D-backs are slated to host the Colorado Rockies at Chase Field on Opening Day next season.
Arizona hosted the World Series-champion San Francisco Giants, followed by the division-champion Los Angeles Dodgers, to begin this season. The D-backs pulled away 3-3 from their opening home stretch, defeating NL MVP and Cy Young winner Clayton Kershaw in the process.
The report also details that D-backs are preliminarily scheduled to host the New York Yankees later in the season as well.
The Yankees haven't visited Chase Field since 2010.
(h/t Arizona Republic)