Report: D-backs, Pollock put multiyear contract talks on hold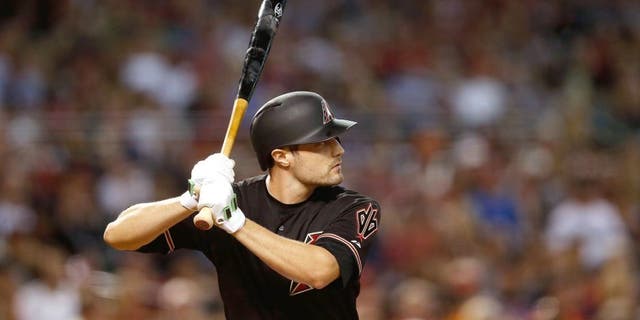 The Arizona Diamondbacks only have one player remaining who is eligible for arbitration, but it isn't just a run-of-the-mill player.
That player happens to be budding star center fielder A.J. Pollock, and the D-backs reportedly are struggling to agree to a multiyear contract with Pollock that would allow them to avoid arbitration.
According to the Arizona Republic, the D-backs have been trying to work out a deal with the 28-year-old outfielder, but talks between the two parties have now been pushed to the side.
"We, both sides, have for the time being put that away," general manager Dave Stewart told the Republic.
This is Pollock's first year of arbitration eligibility. If Arizona doesn't extend his contract, he's currently slated to become a free agent after the 2018 season.
According to CBS Sports, the 2009 first-round pick submitted a salary request of $3.9 million to the arbitration panel. The D-backs, meanwhile, filed at $3.65 million, a difference of $250,000.
The two parties have until February, when arbitration hearings begin, to come to a deal in order to avoid arbitration.
Pollock compiled a breakout season in 2015, hitting .315/.367/.498 with 20 home runs, 76 RBI, and 39 stolen bases, also winning a Gold Glove for his superb fielding in center field.