Report: Cowboys' Joseph Randle could face suspension for violating NFL's personal conduct policy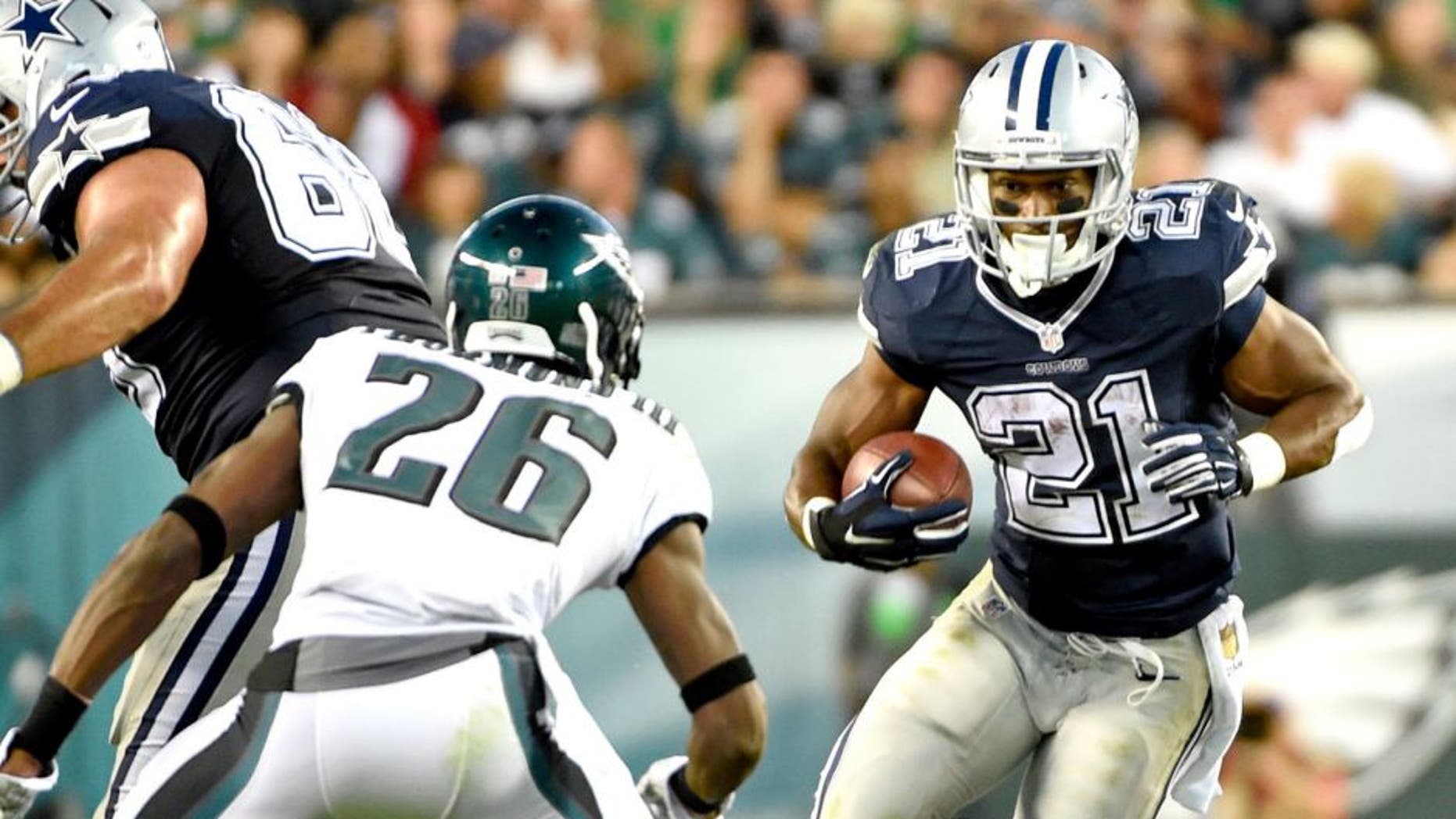 Cowboys running back Joseph Randle is having a rough week. Eric Hartline USA TODAY Sports
It has been a rough week for Dallas Cowboys running back Joseph Randle. Just days after being demoted from the starting running back position, a report surfaced that Randle is facing a possible suspension from the NFL for a violation of the league's personal conduct policy, according to ESPN's Todd Archer.
Per Archer's report, the NFL determined this week that he was guilty of a past infraction involving an incident in his hometown of Wichita, Kansas in April. Randle discussed this issue with the league in the offseason
The report states that Randle could face a fine, suspension, or both. Randle was arrested for unlawful possession of marijuana after police received a call about domestic violence with a weapon.
Per the police report, the mother of Randle's son accused him of breaking a car window and threatening her with a gun. She also claimed that their son was nearby during the altercation.
Randle opened the season as the Cowboys' starting running back, but he was recently demoted after an oblique injury knocked him out of Week 7's game against the New York Giants.
(h/t ESPN)
MORE NEWS: Want stories delivered to you? Sign up for our NFL newsletters.