Report: Colts, Ravens owners most vocal in pushing Tom Brady suspension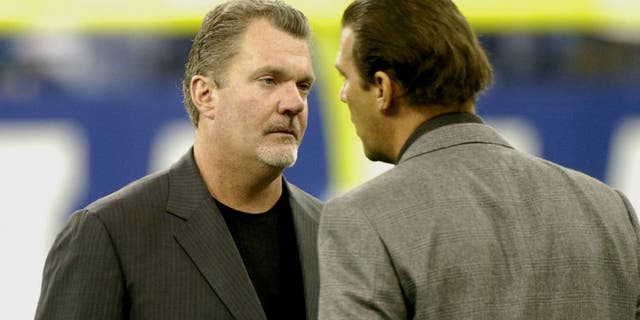 Earlier this week, it was reported that a "small handful of influential owners" is pushing Roger Goodell to uphold Tom Brady's four-game suspension for his alleged role in Deflategate.
ESPN's Sal Paolantonio says he knows who's leading the charge, and the answer will come as no surprise to New England Patriots fans.
Indianapolis Colts owner Jim Irsay and Baltimore Ravens owner Steve Bisciotti are among the most vocal league owners pressuring the NFL to come down hard on Brady, Paolantonio said during an appearance on San Diego's "Mighty 1090″ on Friday.
"If they do vacate the suspension and exonerate Brady . . . you're angering some of the hard-core owners out there," Paolantonio said. "I know who they are, and I'm gonna name them right now: Jim Irsay of the Colts, Steve Bisciotti of the Ravens and others in the AFC who believe that the Patriots have gotten away with murder for years and have not been publicly punished properly."
This whole fiasco started, of course, when Irsay's Colts accused the Patriots of using deflated footballs during New England's 45-7 win over Indianapolis in last season's AFC Championship. There also was a rumor that the Ravens tipped off the Colts after Baltimore's loss to the Patriots in the divisional round, which Ravens head coach John Harbaugh later denied.
Brady now faces a four-game suspension as a result, but his representatives and the NFL Players Association have said they'll take the appeal to federal court if that suspension isn't completely wiped out. According to Paolantonio, the league is aware of this and is trying to plan accordingly.
"The NFL, I believe, thinks it's going to lose in court, and if they can't come up with a ruling on this appeal that's defensible in court, then they're going to look awful silly."
More from NESN.com: