Report: Cincinnati prez 'optimistic' Bearcats could get Big 12 invite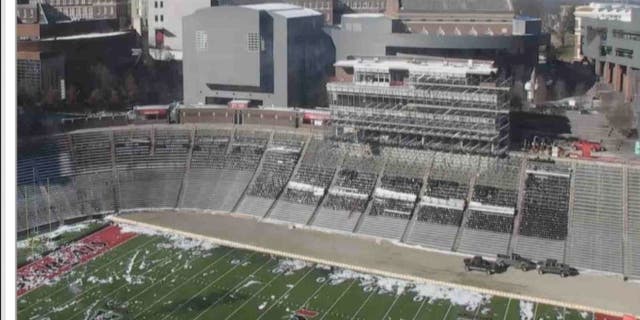 Cincinnati really wants to be part of the Big 12, and university president Santa Ono says there is reason to believe that could happen.
The latest details about the school's push to move up in the college sports hierarchy comes from The Cincinnati Enquirer:
And why does he feel that way?
The school is getting set to unveil the newest version of football stadium and hopes to soon be able to give its aging basketball arena a significant upgrade, too.
Ono told the hometown paper even though Nippert Stadium just received an $86 million update, it could grow again if the Big 12 came calling.
That is significant because even after its most recent expansion, the quaint old structure will only hold 40,000 people, and that could be a major sticking point in future negotiations.
According to The Enquirer, that would make it still the smallest stadium in the Big 12, but Ono's proposed future expansion could add another 10-15,000 seats, moving it past Baylor and TCU.
Of course, the Big 12 must decide it really wants to expand before it can decide who to add, and the Bearcats would not be the only candidates to become new members of the league.
Naturally, Ono is going to talk up his school in the media, but the Bearcats do seem to have a few things to offer.
Cincinnati would bring the 36th-largest TV market in the country as well as greater access to the fertile recruiting grounds of Ohio and a natural eastern partner for league member West Virginia.
Despite not being very big by today's standards, Nippert Stadium is a classic structure on a site where the Bearcats have been playing their home games since 1901.
UC crafted a video to offer a look at what it will look like when it reopens this fall.