Report: Chiefs will give prolific ex-Washington State QB a tryout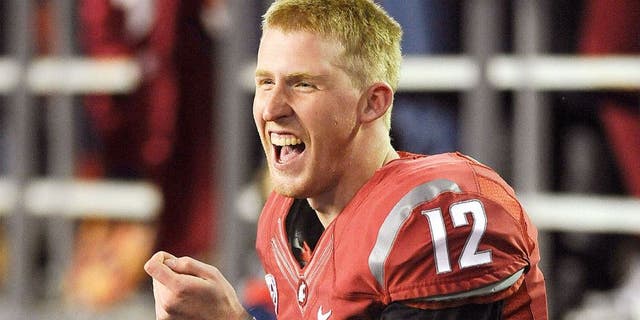 The Chiefs want to give Connor Halliday a shot to re-start his NFL journey.
The former Washington State quarterback will try out for a job in Kansas City just months after "retiring," according to Cougfan.com.
The UDFA passer fully recovered from a broken leg, but mysteriously left the Washington Redskins in May without any explanation. Then, at PAC-12 Media Day, his former coach Mike Leach announced Halliday was stepping away from the game.
His hiatus didn't last. Halliday, the all-time single game passing leader, will try his luck on another team.