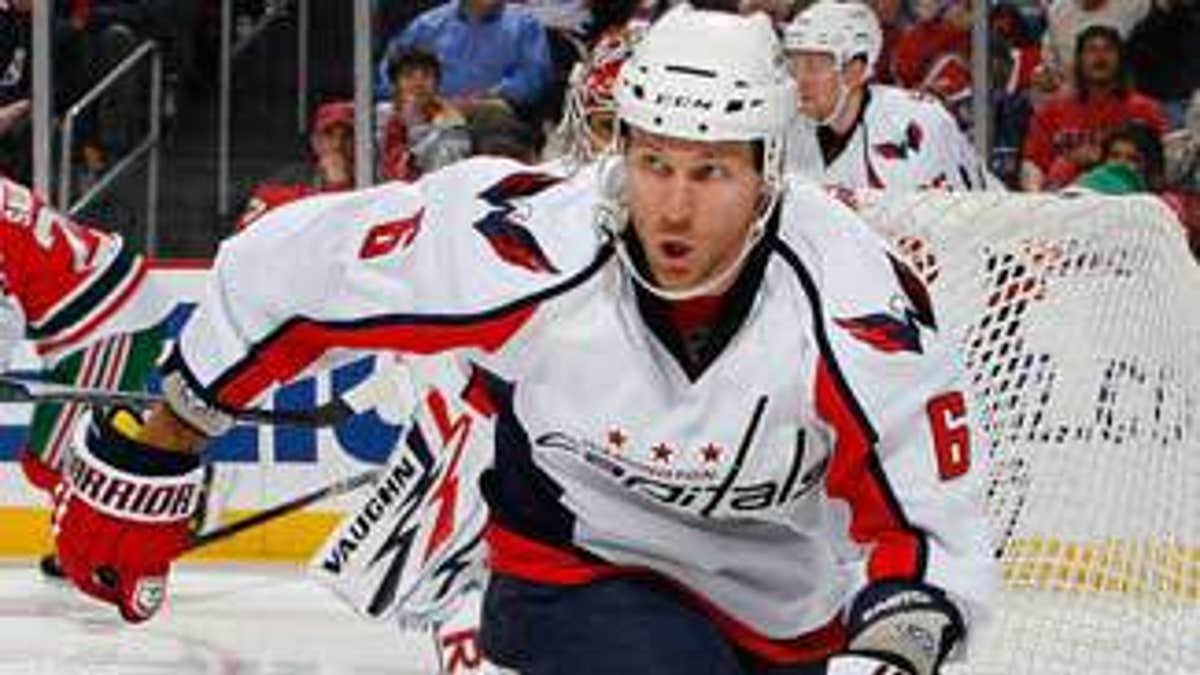 The Washington Capitals said Thursday that defenseman Dennis Wideman is "week-to-week with a lower-body injury" after a hit by Tuomo Ruutu against Carolina two nights earlier.
TSN's Bob McKenzie reports that Wideman is in a Washington hospital with a leg hematoma from the hit. A hematoma is caused by a contusion where blood escapes or leaks from an artery, vein or capillary into soft tissue, such as a muscle, where it does not belong. It can cause significant swelling and pressure that often can be released only by making an incision to drain the blood from the soft tissue.
"We don't want to fool you," Caps coach Bruce Boudreau said when asked about Wideman's absence for Thursday's game against Columbus, a game Washington won 4-3 in overtime. "He's not ready for tonight and he won't be ready for Saturday. It has to be week-to-week."
The Caps are already without two of their top defensemen -- Mike Green and Tom Poti -- and Wideman has been taking over a lot of their minutes. He has 1 goal and 7 points in 14 games since coming from Florida at the trade deadline.