Report: Canucks acquire Higgins from Panthers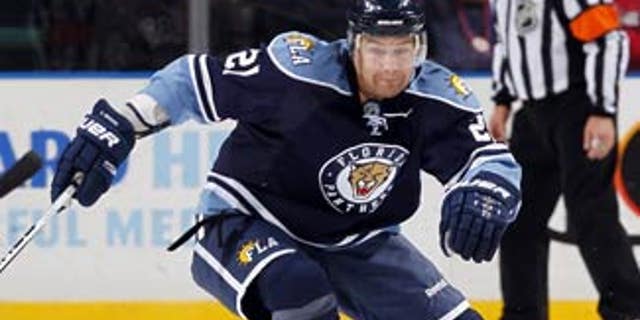 NEWYou can now listen to Fox News articles!
According to TSN, Florida Panthers General Manager Dale Tallon continued his reshuffling of the roster on Monday when he dealt pending unrestricted free-agent wing Chris Higgins to the Vancouver Canucks in exchange for defenseman Evan Oberg and a third-round draft pick.
Higgins, who will be playing for his fifth team in three seasons, had 11 goals, 23 points and a plus-5 rating in 48 games with Florida this campaign. He was drafted by the Montreal Canadiens in the first round (No. 14) in 2002 and spent five seasons there.
Higgins, who is currently day-to-day with a broken thumb, also played for Calgary and the New York Rangers in 2009-10.
Oberg, who was undrafted by signed by the Canucks as a free agent in April, 2009, had 7 goals and 11 points in 38 games with the Manitoba Moose of the American Hockey League.